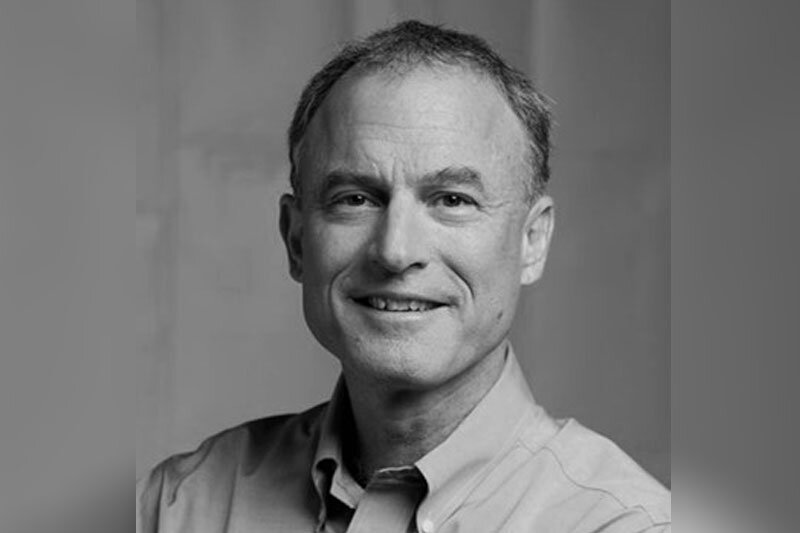 Phocuswright 2019: TripAdvisor boss sets out vision for next 20 years
Focus on persuading users to exchange data for a more personalised service
TripAdvisor boss Steve Kaufer set out his vision for the company in the next 20 years.
Getting to know its customers better and persuading them to share more of their preferences in exchange for a more personalised service is at the heart of the strategy.
The TripAdvisor chief executive was speaking at the opening of this year's annual Phocuswright conference in Miami as the brand prepares to mark its 20th birthday in 2020.
He told delegates he expects to see the size of its advertising business to double in the next three to five years.
The reviews giant sells advertising on its site to take advantage of its huge audience reported to be half a billion monthly users.
Last week TripAdvisor launched a new self service media manager platform designed to get smaller companies to advertise on the site.
In response to a question about whether TripAdvisor will emulate Google by offering advertising slots at the top of search results, Kaufer said: "Paid slots are not a focus for us. We have a fabulous media business which we expect to double in the next three to five years."
Asked whether having more advertising on the site risks harming the user experience, Kaufer said:
"We feel we do a really good job focusing on the traveller helping them get where they want to go and what they want to do and all the different options. There is an opportunity for particular brands to say 'hey consider our destination or our property'. It's an opportunity to engage a traveller. We have so many great places to go, if the ads are relevant, which on our site they are, and if they are served in a timely way and not in an invasive manner and you have contextualised, personalised advertising, that's the way to choose to do it."
Kaufer said last year's revamping of TripAdvisor to turn it more into a social travel feed and giving influencers greater prominence has been a "great step forward in how we try to personalise the experience".
He said TripAdvisor has been able to combine inspiring users with the planning and booking phase of their trip.
"I have seen a number of companies really try to do an excellent job at inspiring travellers but they have a model that just inspires and it says go off and finish the trip later. It does not really work for anyone.
"We can do the inspiration and the reasons why you would love to take that trip. We are not sending you somewhere else, we are actually helping you plan that trip and you can save all the things you want to do in an itinerary. You are going to be inspired by the content and we also want to do more when you are in destination. It's the whole picture that really makes inspiration come to life."
TripAdvisor's mobile app is likely to evolve to offer more of a dual use service reflecting the two distinct phases of travel: the pre-travel planning and research and the in-destination experience and discover.
"Today it [TripAdvisor's app] looks reasonably similar in functionality to the desktop application. We have a lot of that functionality already in the site and on the app but is it convenient for in-destination use? Our answer is not nearly enough."
Adding more personalised recommendations and inspiration about experiences and the things "you really want to come home and rave about" is how TripAdvisor sees it will be able to build greater user loyalty. "The discovery, that's what makes the memories and that's what we are aiming for," he said.
Asia and China remain strategically important markets for TripAdvisor due to the growth of first time travellers and the firm has opted to partner with Chinese OTA Ctrip having initially opted to go it alone.
Kaufer said Ctrip had "tremendous industry knowledge" and there was an opportunity to target "where it could be unique" – the outbound Chinese market – by crafting something to meet the demand it is seeing on its travel sites like Trip.com. He said the joint venture partnership "is a great way to tackle an opportunity".
"We did it quite well for a number of years but you have to have amazing content and you have to play by the rules that exist in China. We could have kept going as we were but to have a shot at greatness in that marketplace we felt partnership was clearly the way to go. Given Ctrip's strength we felt they were the perfect partner."
With Ctrip clearly in the mood to invest in or acquire major western travel brands, Kaufer refused to be drawn into any speculation that the partnership could lead to a corporate tie-up that is more permanent.
"I do not think about that. I think about TripAdvisor, I think about helping the next billion travellers wherever they live."
Looking forward to the next 20 years, Kaufer said: "I think TripAdvisor has done a good job innovating, trying new things, somewhat better than others. That's an aspect of being in the travel space and being willing to take risks. I do not regret giving things a go.
"We have tremendous assets at our disposal in terms of cash flow, points of interest, traffic and supply and the trust of travellers. How do we better use that? I'm still here because we have not yet solved that problem.
"Us and other companies are clearly innovating to try to generate the excitement was have seen in the last 20 years going forward for 20 more."