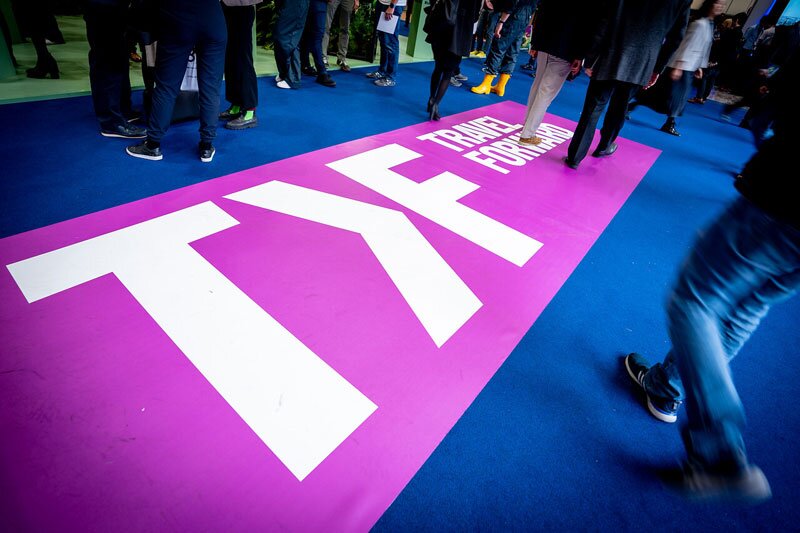 Travel Forward: Oyo Hotels wins Travolution World Travel Leader Award
Indian hospitality company chosen for astonishing growth
Fast-growing Indian hospitality company Oyo Hotels won the Travolution World Travel Leader Award at this week's World Travel Market.
As a global media partner for the annual trade show's Travel Forward travel technology exhibition and conference, Travolution nominates three firms or individuals for the award.
This year Oyo was chosen for the astonishing growth it has seen not just in its native India, but China the US and now the UK.
Jeremy Sanders, head of Oyo UK, collected the award at WTM, almost exactly a year since the firm established its presence in the UK.
Originally set up as a technology firm, Oyo has become a hotel company in its own right having switched its model to not just provide tech but to invest in independently run properties which operate under the Oyo brand.
Sanders said: "We are a hotel group and we have many products but our core product is we work with independent hoteliers and partner with them to help them improve their performance.
"We invest in the hotel, introduce health and safety standards and work on sustainability, whatever it may be. Our success is defined by how we perform with ever and every hotel we bring in to the hotel group."
Oyo now employs 400 people in the UK in its London headquarters and in regional offices working with existing Oyo hotel partners and bringing new ones into the brand.
Sanders said the challenge for Oyo in the UK is to establish a relatively unknown brand in a very competitive market and to gain the trust of hotel partners and guests.
"The hospitality sector is extremely innovative and everyone needs to look ahead and stay ahead of the game. We have a huge amount of data scientists looking at the guest experience, looking at the pain points and innovating against that.
"The challenge for the smaller hotels in the UK is it's highly competitive and there is a lot of pressure on the system.
The good news is there is amazing demand. A lot of people want come to the UK and people are seeking independent experiences."
Oyo now claims to be the world's third largest hotel chain. It was founded in 2013 by Ritesh Argawal when he was just 17 years of age. The firm is currently valued at $10 billion and has attracted investment from the likes of Japan's Softbank Group, Lightspeed Venture Partners and Sequoia India.