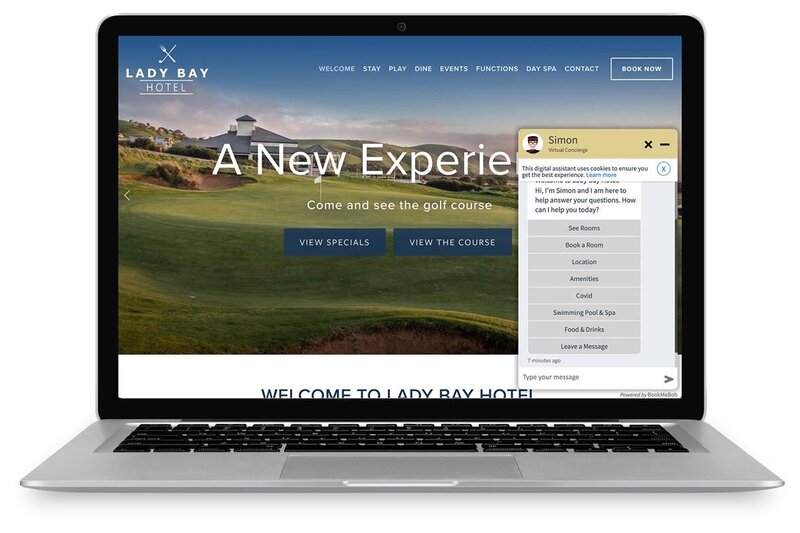 New Zealand hotels chatbot Book me Bob launches in the UK
Artificial intelligence deployed to relieve the strain on workers in the sector
Book me Bob, an artificial intelligence chatbot for hotels, has launched in the UK.
The chatbot was developed in New Zealand in 2019 to combat the hotel industry's high demand and staff shortages.
David Thompson, Book me Bob chief executive officer and co-founder, said: "Book me Bob has been developed by those working in the hotel industry, who understand the strains and pressures staff are under.
"Using a combination of AI and human interaction, the chatbot saves time, money and stress by answering more than 130,000 hotel-related questions via the hotel's website, reducing the need for phone calls and email interactions. It enhances the guest journey, providing immediate access to information."
The chatbot works autonomously and has been programmed to constantly learning as interactions are processed in the system.
Developers said users report a significant reduction in the volume of early-stage calls, meaning those who do call are better informed and ready to book.
Thompson added: "We understand the industry's concerns around staff wellbeing, which is particularly pertinent at the moment.
"The majority of hotels are suffering from the widely-reported staff shortages, and Book me Bob has been developed with this in mind.
"Our current client base has reported up to a 25% reduction in the volume of unqualified calls. By letting the chatbot handle online enquiries, staff are free to give more attention to qualified leads."
Book me Bob offers tiered pricing, with customisable features depending on requirements and the size of the business.
Hotels currently using the system include the five-star, 715 room Park Central Hotel in New York, Landy Bay Hotel in Normanville, South Australia, the Swiss-Bel International Hotels Group, and many more across the globe.
Elizabeth Bradley, the UK director heading up the expansion of Book me Bob, said: "We've seen first hand how Book me Bob has had a positive impact on both staff and guests at hotels across the world, so I'm delighted we're making this available in the UK for the first time.
"The chatbot is customisable, enabling clients to incorporate their own branding, choose an avatar, and create their own personality which matches the organisation's tone of voice. It sits seamlessly on the website, and integrates into Facebook Messenger."
Book me Bob was selected for the Microsoft for Startups 'Highway to a 100 Unicorns' initiative in 2020. Book me Bob was the only hospitality business to be selected.