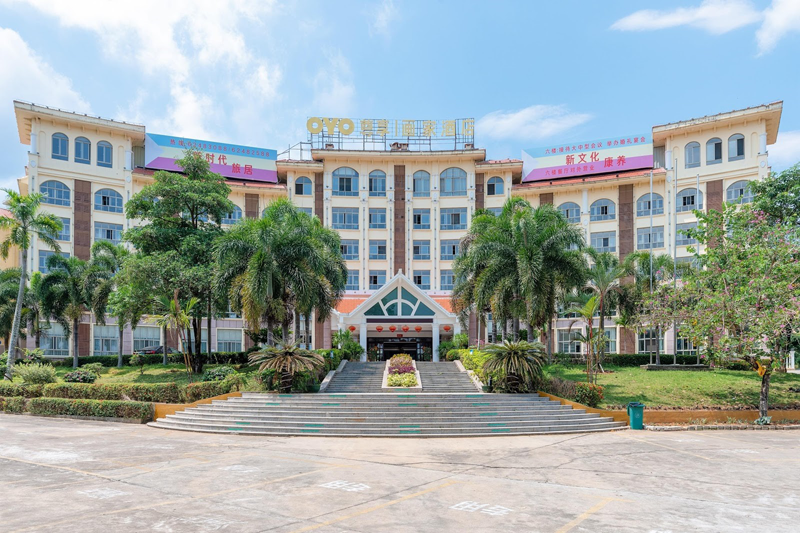 Indian chain OYO claims to have taken the lead in Chinese hotel market
Firm has expanded to over 337 cities in less than two years
Indian hospitality chain OYO Hotels claims to have become China's largest hotel brand after investing $100 million in infrastructure and service.
In less than two years, OYO has expanded to over 337 cities and hired over 10,000 full-time employees, surpassing traditional hotel chain brands in China including Home Inn and Hanting. The company has established itself in China's second and third tier cities.
OYO said it has invested $100 million out of the $600 million total being invested in China to pay for infrastructure improvements and customer service.
---
More: Travo Start-up Summit: Indian hotel chain OYO targets London's fragmented market
---
Sam Shih, OYO China chief operations officer, said: "This phenomenal growth is also the result of concerted efforts of our business partners, and leaders.
"As we move into the next phase of growth at OYO Jiudian, our focus will continue to be on hiring and retaining top talent while at the same time optimising operational efficiency across all departments.
"'OYOpreneurs', as our employees are fondly called, embody distributed leadership by taking ownership and accountability for their projects and daily activities while maintaining the highest standards of customer experience, quality and compliance."
The company also announced the appointment of Zhu Lei as the new chief revenue officer and will be responsible for driving consistent occupancy across OYO hotels in the country. He will also oversee offline sales and OTA channel portfolios.
Shella Ng, OYO China general counsel, commented: "For the year 2019, we have recognized key priorities, including a deep and wide expansion of OYO's chain while ensuring a consistent product and service delivery, and high-quality customer experience.
"To that end, we are continuously working towards establishing the highest standards of quality, compliance, and integrity."
The company recently announced a partnership with Alipay and launched the OYO "mini program" in Alipay. The two companies aim to cooperate in membership, traffic exchange, scenario integration, finance services, smart payment, credit life, and hotel upgrade areas.
OYO is also looking to collaborate with OTAs such as Fliggy and Ctrip, along with other consumer traffic-building platforms.
More: Travo Start-up Summit: Indian hotel chain OYO targets London's fragmented market