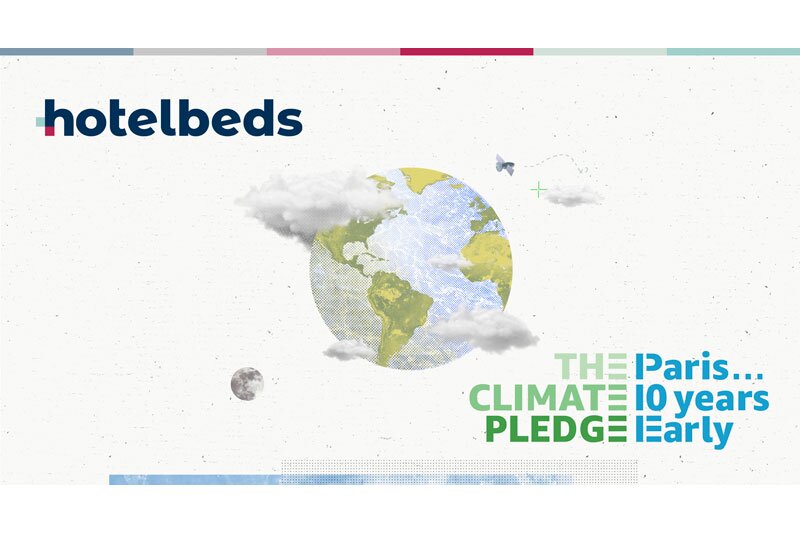 Hotelbeds makes 2040 carbon neutral pledge by signing up to Amazon campaign
Global bed bank becomes first B2B firm to endorse The Climate Pledge commitment
Hotelbeds has signed up to the Amazon and The Climate Pledge commitment to become carbon neutral by 2040, the first B2B firm to do so.
The global bed bank's support for the initiative comes after its recently published CRS [Corporate Social Responsibility] report which set out the measures it is taking.
The firm was also recently certified as a Carbon Neutral organisation for the third year running.
As a signatory to The Climate Pledge, Hotelbeds agrees to:
Measure and report greenhouse gas emissions on a regular basis;
Implement decarbonisation strategies in line with the Paris Agreement through real business changes and innovations, including efficiency improvements, renewable energy, materials reductions, and other carbon emission elimination strategies;
Neutralise any remaining emissions with additional, quantifiable, real, permanent, and socially-beneficial offsets to achieve net-zero annual carbon emissions by 2040 — a decade ahead of the Paris Agreement's goal of 2050.
Hotelbeds' executive chairman, Joan Vilà, said: "As the leaders in our sector, we have a clear responsibility to demonstrate to our stakeholders that we operate a responsible, transparent business model and that we take very seriously the environmental impact we have.
"We recognise our critical responsibility to protect our planet and the destinations where we operate, and we believe this is a time to double down on our investment to create a more sustainable future.
"This is why we are thrilled to be part of The Climate Pledge and to give our strong commitment to being net zero carbon by 2040."