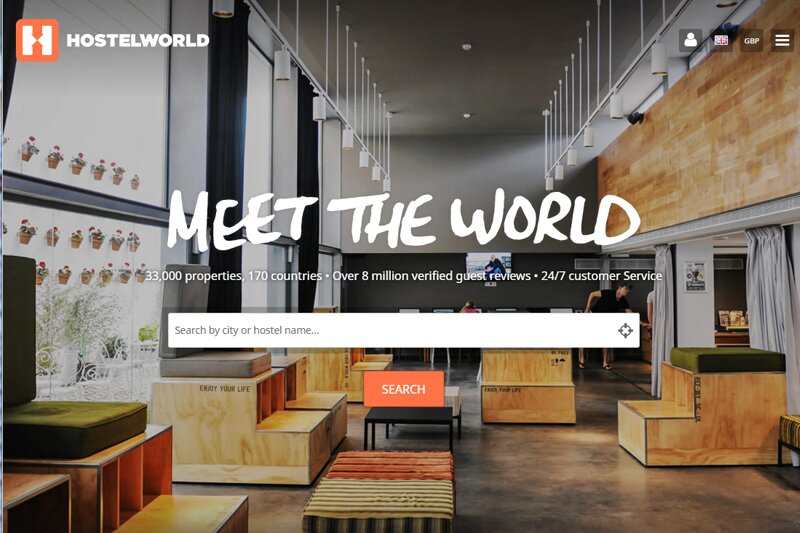 Hostelworld half year figures and Travelport AI initiaitive
Hostelworld today reported a "softness" in peak summer bookings as a result of the World Cup and heatwave. Continue reading →
Hostelworld today reported a "softness" in peak summer bookings as a result of the World Cup and heatwave.
The disclosure came as the company reported a 2% rise in group bookings in the six months to June 30 to four million.
However, group net revenue fell by 9% to €42.6 million while adjusted profit after tax dropped to €7.6 million from €10.3 million.
The average booking value was flat year-on-year at €12.2, but up 5% on a constant currency basis "reflecting the impact of pricing initiatives".
The proportion of bookings coming from mobile devices rose to 57% from 50% year-on-year.
The average commission rate increased to 15.3% from 14.2% in the same period last year.
The company introduced a free booking cancellation option in July leading to increased conversion, longer lead times and higher booking values.
CEO Gary Morrison said: "Overall, our first half results were in line with our expectations.
"As previously reported, the market, particularly in Europe, is increasingly competitive.
"In addition the World Cup and the unusually hot weather in Europe have also led to a softness in bookings in the peak summer months of July and August.
"If these trends continue like for like, growth in group bookings is likely to be flat for the full year given the expected declines in our supporting brands.
"In response to these circumstances, we are continuing our programme of rigorous cost control and our ABV continues to benefit from the increase in the base rate commission implemented in February.
"Weaker demand also leads to a natural reduction in variable marketing expenses. Combined, these actions will mitigate some of the softness in bookings at the EBITDA level. We continue to see strong underlying cash conversion."
He added: "The global rollout of our free cancellation booking option on the Hostelworld brand in July this year will further enhance our competitiveness.
"We are increasing our technology investment to further improve and differentiate us from competitors.
"Hostelworld has the ability to continue to be the OTA of choice for the experiential/backpacker traveller and I will give further details of our plans for developing the business later this year."
Meanwhile, the company announced the appointment of TJ Kelly as chief financial officer from November 21. He is joining from nutrition group Glanbia where he has held a similar role since 2012.