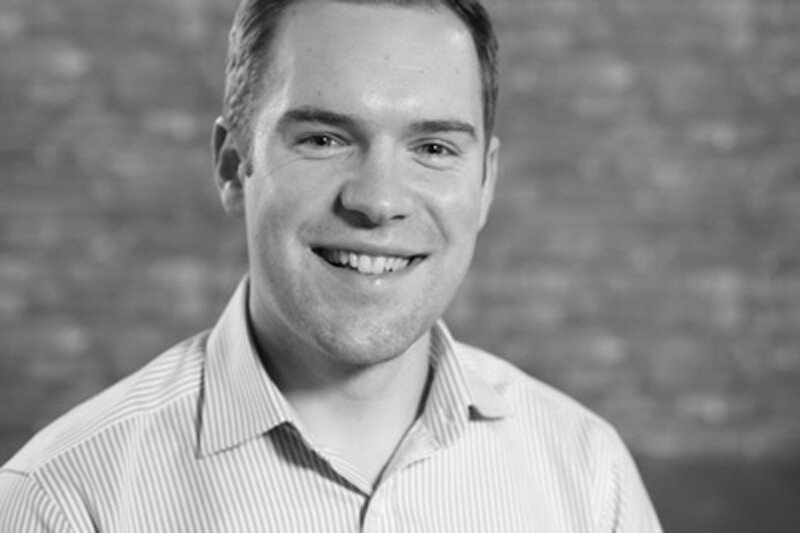 Guest Post: How personalisation is changing customer loyalty
Provide unique experiences and inspiration, says Qubit travel lead Dan Bensley
Provide unique experiences and inspiration, says Qubit travel lead Dan Bensley
Globally, travel e-commerce is expected to generate $1,955 billion by 2026, growing at a rate of approximately 12% between 2018 and 2026 according to a recent report by Zion Market Research. But now that airlines, hotels, and other travel brands can sell directly to customers online instead of exclusively through a travel agency, the sector's ecosystem is once again changing fast, and in order to compete, companies are having to find new ways to drive customer loyalty and differentiate online.
Price, although important, is no longer the main factor when choosing to travel. Instead, according to Skift 2019 Digital Transformation Report, younger travellers in particular, expect a personalized experience when engaging with a brand. In fact, Qubit research found that 81% of consumers are willing to switch their loyalty for a more personalized experience.
Customer loyalty and lifetime value are the key metrics travel brands should be focused on. When in the booking phase, it's no longer about just getting the cheapest price, but consumers are on the hunt for unique experiences and inspiration. These experiences start with the personalisation of the user journey. In addition, with the continued influence of platforms like  Instagram and YouTube, offering unrivaled discovery and inspiration, the customer journey is more complex and digital than ever. Whether the visitor is new, returning, or a long-term VIP of the site, being able to understand the intricacies of every engagement and their purchasing drivers in real-time is what will make the difference.
Personalisation focuses on using a customer's behavior to make an experience more relevant and timely. The strategy plays on heuristics – the ways the human brain processes things – and takes into account a visitors' cognitive biases to enable them to make better decisions about the products and services offered. When heuristics are applied through personalisation, Qubit has found that it can impact revenues by 6 percent.
Three ways to combine heuristics with personalisation
Airlines, travel companies and hotel chains are embracing this new world of data-driven customer experiences.
By showing visitors reviews of flights or holidays, for example, companies are using 'confirmation bias' heuristic – where new information is taken as confirmation of an existing belief – to encourage reticent buyers to purchase. In personalisation, this is called social proof, of which there are many permutations to suit the brand or use case.
Predict the next best action for a travel consumer using 'automation bias'. The impact 'machines' will have on travel over the next few years is insurmountable, but technology can now predict the most relevant upsells within the booking flow or prompt another search with recommended destinations after returning from holiday.
Meanwhile, using the 'spacing effect' avoids bombarding a customer with deals like package holidays, all in one go, presenting and merchandising the information instead over a period of time, so that the offers stick in customers' minds. This, in turn, will help reduce the 'paradox of choice' i.e. too many options being presented, which quickly leads to customer confusion and delaying a purchase.
Such insights into how your customers think and feel are key to making sure you serve up the right experiences and send them on the most relevant journey. For example, 93% of Thomas Cook travelers now either search for content online or express a preference for booking online. By using the power of social proof, and understanding the customer psyche, Thomas Cook has been able to increase urgency, and as a result increase conversion. This has ultimately led to a 1.6% increase in revenue per visitor for their airline ancillary sales.
What drives successful personalisation programs in travel?
Thomas Cook is a brand that is truly thinking about how to personalize the experience at every touchpoint. The company has cross-functional teams working on understanding the customer so they can always deliver an industry-leading customer journey. However, for some travel brands who are new to personalisation, it might be difficult to know where to start.
For those wanting to dip their toes in the water to see what personalisation can achieve for their business, and importantly their customers, starting with the basics and proving their ROI can unlock the budget to build more complex experiences.
The journey to integrated personalisation
Despite the great advances in technological capabilities, there still has to be a recognition that, for many brands, delivering an all-encompassing integrated personalisation strategy is unrealistic.
However, products do exist that can get all travel companies started on their personalisation journey regardless of maturity. Qubit's own Start, Grow and Pro product portfolio is designed to take brands on that journey – by initially leveraging proven personalisation solutions out-of-the-box, right through to advanced API-driven use cases.
Matching organisational capabilities with the right sophisticated technology is hard to do. But best-in-class brands are starting with the fundamentals to get closer to their customer and prove fast value. All prior to scaling their technology stack with the most appropriate building blocks to constantly be delivering relevant experiences for their visitors, no matter the channel.