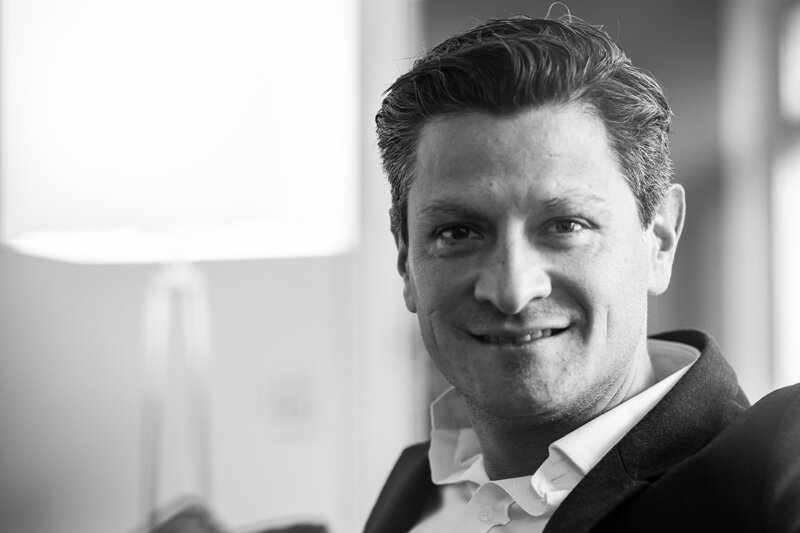 Focus on quality and personalised service at heart of Sweet Inn growth plans
Julianna Rauf profiles an alternative accommodation provider that has ambitious growth plans in the UK and beyond
Julianna Rauf profiles an alternative accommodation provider that has ambitious growth plans in the UK and beyond
Inspired by the inability of hotels and rental apartments to fully accommodate families, entrepreneur Paul Besnainou had a vision of what comfortable and personalised travel accommodations should look like.
After leaving university, Besnainou undertook Talmudic studies and, aged 24, established a publishing house due to his passion for books. In 2014, when he was still just 26 years old, he launched travel hospitality start-up Sweet Inn.
Today, the alternative accommodation supplier has over 500 properties throughout Europe. There are 38 Sweet Inn locations in London, with Paris having the most concentrated number of over 100.
The company also has properties in Barcelona, Brussels, Dublin, Jerusalem, Tel Aviv, Juan les Pins, Lisbon, Madrid, Milan, Rome and Seville.
Accommodations, which are all located in city centres, range from intimate studios to penthouse suites, and stays can last anywhere between two nights and six months, and in some cases as long as 10-12 months.
Sweet Inn is currently led by chief executive Javier Cedillo-Espin (pictured), who previously spent six years at AccorHotels in senior leadership roles including chief integration officer for Fairmont Raffles and chief executive of OneFineStay, the London-based luxury private rental brand Accor bought for £117 million in 2016.
During his time at OneFineStay, Cedillo-Espin drove the creation of a global brand, bringing the company from 2,000 homes in 12 markets to over 10,000 in 200 destinations.
Cedillo-Espin said: "Sweet Inn is a leader of next generation travel, offering travellers the benefits of staying in an apartment with the seamless experience and services of a hotel."
Genesis London
Everything is backed by Sweet Inn's proprietary technology: an app and a property management system (named SIBO). The app gives travellers the ability to manage their trip digitally and have a smooth trip, while the management system enables the company to have the complete control and flexibility to innovate its operations and guests' experiences, optimise and automate task management, communications and resource allocation. It can manage, among other things, calendars, rates and property information and can sync information to booking sites and OTAs.
The technology-driven customer experience at Sweet Inn is further enhanced through the use of smart locks and other smart home devices at its accommodations.
Unlike other property management companies that rent private homes for a short period of time and leave the owner's belongings while the guests are there, Sweet Inn's business model consists of leasing properties long-term, upscaling them by investing in renovation and design and renting them for holidaymakers and business travellers year-round.
Furthermore, each property is designed to reflect the area it is located in due by local interior design teams in every city.
According to the company: "We want our apartments to be the most stylish and most homey; we insist on our local teams to be the most helpful and welcoming; and, we thrive to provide our guests the best experience, from the premium amenities in the apartments to the most engaging and memorable moments throughout their stay."
Cavour Luxury Penthouse, Via Luigi Calamatta Rome
Cedillo-Espin added: "At Sweet Inn, we operate all of our homes using our own teams, and by controlling the quality of our inventory and service we can assure a consistent high standard across all of our properties and destinations, therefore offering our guests a peace of mind and confidence in our product."
The French-Israeli travel tech start-up offers travellers a concierge, Wi-Fi, bedding and towels, bathroom amenities and à la carte services, which include airport transfers, housekeeping, dry cleaning, grocery basket delivery and more.
Sweet Inn provides a central street-level lobby with a business centre, relaxation lounge, luggage storage and more in each destination.
Guests can contact Sweet Inn to book services and ask any questions pre-arrival or in stay through its 24/7 customer care centre, chat service, email, city lobby phone or in person through its guest relations representative who is assigned to cater for every need.
Guests can book their Sweet Inn stay from one year in advance to the day of check-in. The company allows guests to choose between two cancellation policies when booking an apartment: moderate and non-refundable.
Moderate allows guests to receive a full refund upon cancellation more than 14 days prior to the check-in date. Non-Refundable offers no refund upon cancellation. This is the only policy available when a booking is made within 14 days of the check-in date.
Kalisher Street, Tel Aviv
Sweet Inn is largely B2C in terms of its distribution, but it also has an established B2B model. It works with OTAs, major retailers like Booking.com, Airbnb and Expedia, as well as B2B platforms.
Corporate clients and relocation agencies are also partnering with the company to provide corporate business travellers a "home away from home" when they move to work in different cities.
Sweet Inn says it has what it calls an "aggressive growth target" with plans to double its size in 2019 to over 1,000 properties.
Cedillo-Espin said: "We have great ambitions for Sweet Inn. Our growth target for 2019 is to double our size from around 500 flats to 1,000 by the end of the year, this means for London starting from only 40 flats currently to around a 100 in a few months."
Growth will come in three ways, according to the firm. The first will be organic growth in existing cities; adding more apartments to its inventory, knowing which projects are expected to provide best yields. The second growth stream will be opening in new cities. The third growth stream will be through mergers and acquisitions.
The firm also plans to have its content, pricing and availability API available later this year, so that it can integrate easily into inventories available online on tour operators' sites.