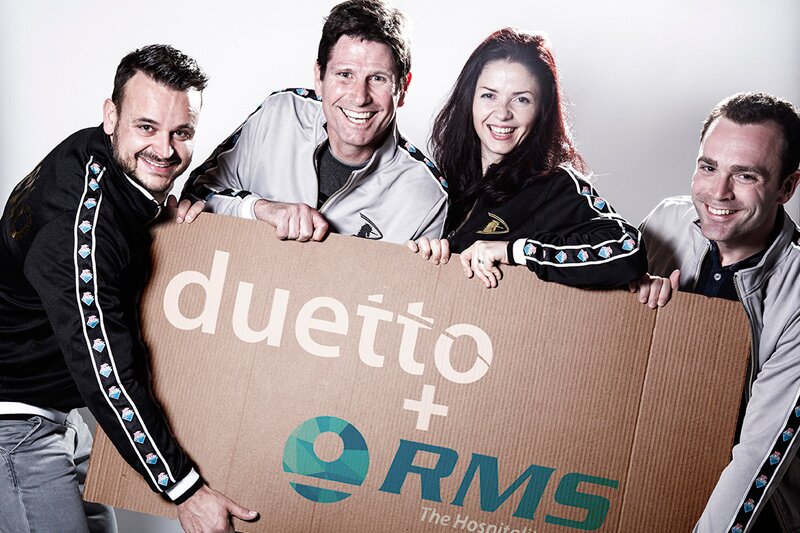 Duetto and RMS Cloud integrate tech to give hotel clients a 'competitive edge'
Collaboration to enhance pricing, inventory and segmentation management
Hospitality tech specialists Duetto and RMS Cloud have agreed an integration to enable better management in pricing, inventory and segmentation.
Duetto, a hospitality provider of cloud-based revenue strategy applications, and RMS Cloud property management system are both cloud-based companies that offer solutions on open API architecture. The tie-up includes Duetto's GameChanger and the RMS 9+ Cloud PMS.
Folio data will be shared, providing benefits to users of Duetto's ScoreBoard reporting application. This provides data on total guest spending, which allows hotels adopt a total revenue management approach.
Peter Buttigieg, RMS Cloud founder and managing director, said the Duetto integration will give RMS clients a competitive edge.
Buttigieg added: "We're delighted to partner with Duetto and offer our properties seamless access to its powerful pricing and inventory management technology.
"History shows Duetto is an extremely effective tool that enables properties to maximize revenue in all market conditions and lead their competitive set in terms of both pricing and strategy."
The integration provides hoteliers with a self-service onboarding function, enabling them to activate the integration at any time. This was successfully piloted by Banisters Hotels in Australia.
Graeme Lys, Bannisters Mollymook revenue manager, said: "It was a pleasure working with Duetto and the RMS teams on the integration of the Bannisters properties.
"The quality management approach and clear communication throughout the installation ensured a seamless transition. Duetto has enhanced our revenue management practices and driven revenue for the properties to the next level."
Duetto has partnered with more than 3,000 hotel and casino properties in over 60 countries to use applications, including GameChanger for pricing, ScoreBoard for intelligent reporting and BlockBuster for contracted-business optimization.
RMS Cloud is based in Australia and has offices in Singapore, China, North America, United Kingdom, India and the Middle East, reaching 6,000 properties in 30 countries.
The tech company's databases are designed to manage customer profiles, central reservations, channel management, corporate groups, distribution settings and user access settings on a group basis.