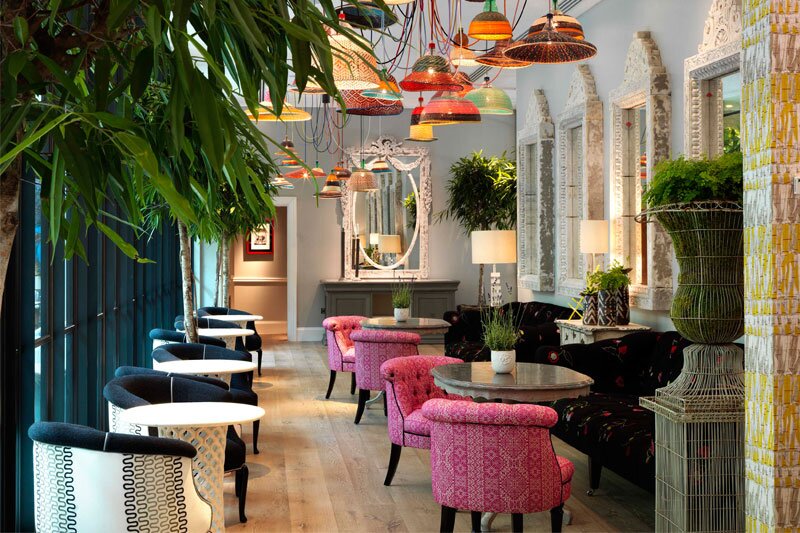 Duetto and Firmdale Hotels ink deal to work on revenue strategy
Boutique hotel group Firmdale Hotels has announced it is partnering with revenue strategy platform Duetto. Continue reading →
Boutique hotel group Firmdale Hotels has announced it is partnering with revenue strategy platform Duetto.
The partners will work on the group's 10 Kit Kemp-designed properties in London and New York including the Ham Yard Hotel in London.
Firmdale will use Duetto's open pricing application, GameChanger, and its solution for intelligent reporting, ScoreBoard, across all its hotels comprising of 666 rooms.
Phil Ford, group revenue manager, Firmdale Hotels, said: "Our partnership with Duetto will help us future proof our business with scalable multi-tenant cloud technology and speed up innovation.
"Using the GameChanger and ScoreBoard applications we will gain visibility into all transactional data in order to identify and maximise on revenue opportunities," said
Marco Benvenuti, chief marketing and strategy officer at Duetto, added: "Firmdale Hotels is a unique collection of iconic properties in two highly-competitive markets of London and New York.
"We look forward to working closely with them to help them achieve continued revenue growth in markets where supply is expanding at a rapid pace."
Duetto's platform powers a suite of applications allowing hotel companies to implement sophisticate revenue strategies.
The firm, which was established six years ago says this allows a on profitability, efficiency, and driving more direct engagement with customers to capture more revenue.