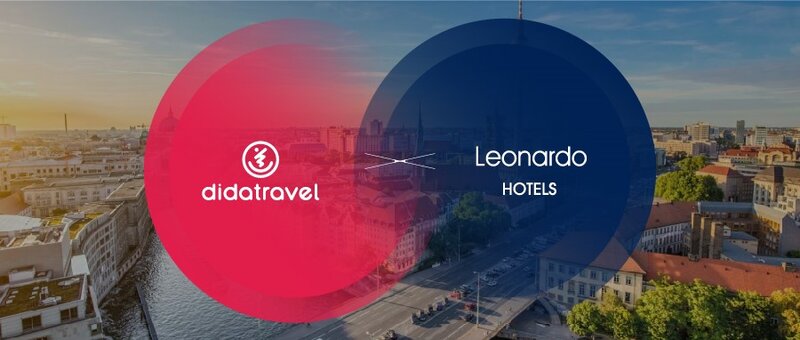 Dida Travel agrees distribution deal with Leonardo Hotels Central Europe
The Chinese wholesaler has recently announced plans to increase the number of directly contracted hotels to 74,000 this year
Global hotel room wholesaler DidaTravel has agreed a new partnership with Leonardo Hotels Central Europe.
The deal will see DidaTravel's B2B buyers access inventory from all of Leonardo Hotels Central Europe's brands including: Leonardo Hotels, Leonardo Royal Hotels, Leonardo Boutique Hotels and NYX Hotels by Leonardo Hotels.
The operator has 88 properties in Germany, Austria, Switzerland, Poland, Czech Republic, Hungary, Romania, Spain and Italy comprising more than 15,000 rooms.
Leonardo Hotels Central Europe's reach will expand to DidaTravel's 23,000 B2B buyers, including travel agencies, tour operators, airlines and TMCs based in more than 50 source markets worldwide, over half of outside of the APAC region.
This deal is part of DidaTravel's recently announced plan to increase the number of directly contracted hotels by end of 2022 to reach 74,000, with over 30 hotel chains already in pipeline.
Rikin Wu, DidaTravel founder and chief executive, said: "Leonardo Hotels Central Europe is one of the leading hotel chains in the region and we are very pleased to partner with a chain known for its high quality and service standards.
"We are confident that DidaTravel's technology, experience and extensive global B2B network will help them attract incremental high-value, international travellers now that safe travel has returned."
Sandra Dreher, vice president sales and marketing at Leonardo Hotels Central Europe, added:
"Leonardo Hotels Central Europe is looking forward to the new cooperation with DidaTravel and extending our distribution reach across a wider international pool.
"We are convinced that our portfolio is an attractive new addition for the extensive network of travel buyers and believe that this agreement will produce further synergies for both partners."