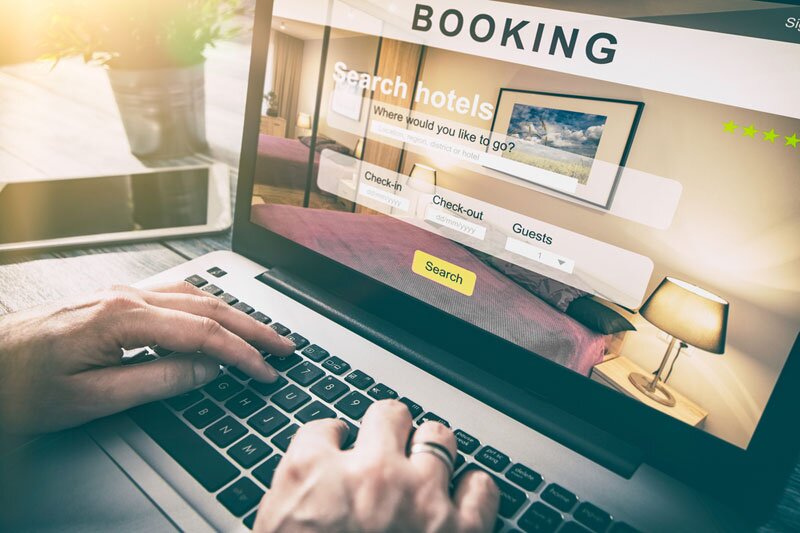 Coronavirus: Travel and hotel websites take hit from slowdown
Digital agency finds purchases on travel planning websites down by 20% and time spent on travel sites is down 14%
Travel websites are taking a significant hit as the global coronavirus crisis puts people off travelling.
Digital experience analytics firm Contentsquare has analysed activity on 1,400 websites including many of the UK's largest.
The study of anonymised customer behaviour covered 1.8 billion user sessions and 50 million transactions.
In the two weeks to last Friday, the digital agency found purchases on travel planning websites have decreased by 20% and time spent on travel sites is down 14%.
In addition its data has revealed purchases on hotel booking sites have dropped by 8% while the amount of time spent on hotel booking sites has dropped by 5%.
Aimee Stone Munsell, chief marketing officer at Contentsquare, said: "The world's biggest travel sites are seeing the impact of the Coronavirus on their business, with consumers deciding not to take the risk of travelling.
"In the last two weeks, we've seen a significant decrease in the number of people booking holidays.
"We've also seen a reduction in the amount of time people are spending on travel and hotel sites, indicating that consumers are not prepared to book trips in case the outbreak escalates further and affects their plans.
"And with airlines like British Airways and Ryanair already merging and cancelling flights to and from affected destinations, those in the travel industry are already feeling the pressure.
"As such, the ability to gain detailed insights into customer behaviour on is vital for brands, helping them respond with changes to availability, navigation and on-site promotions, and generally offer content and products that are in line with customers' mindset and needs at the time — whether that is consulting terms and conditions, browsing trips for later in the year, or starting to book anew."
Holiday comparison website icelolly.com reported last week that searches had recovered to be 10% down from 20% the week before as the UK saw its coronavirus death.
The firm said this was a sign that confidence is returning to the market, slowly but surely.
In terms of when users are still looking to go on holiday, icelolly.com said searches for holidays after this September were still relatively strong and May and April departures were stronger than June to August.
Richard Singer, icelolly.com chief executive said: "Political and consumer confidence are a constant challenge for our industry to navigate.
"From Bird Flu to the Zika virus, Swine Flu to Ebola, we've experienced similar situations where initial concerns have eventually subsided, and confidence in travel returned.
"What is important right now is that we remain focused on helping our customers and providing the right advice and reassurance to them until this phase passes and normal service resumes.
"It has never been more important to buy travel insurance, which guarantees that, in the unlikely event something happens while you're away, medical costs are covered.
"And with package holidays covered by Atol, meaning that your holiday is protected and you'll get your money back should the FCO restrict travel to your chosen destination, my advice is: don't delay and book today.
He added: "While a fall in demand is a concern for the industry, it's good news for customers looking for value in the market – there are some amazing bargains to be had for those considering making travel plans right now.
"Prices will inevitably rise again, so it really is true to say that there's unlikely to be a better time to book the type of holiday you want, where you want and at the price you want.
"Some commentators have suggested people should delay making travel plans, but even with the outbreak of coronavirus, there has never, statistically speaking, been a safer time to travel.
"If you're in one of the vulnerable groups and have a pre-existing health condition or are elderly, then of course I'd suggest you exercise prudence when looking to book your holiday.
"But with the experts stating that the risk of being infected remains incredibly small, and our own government saying it's safe to travel abroad, my advice is to stop worrying, book now and take advantage of the amazing value to be had in the market."