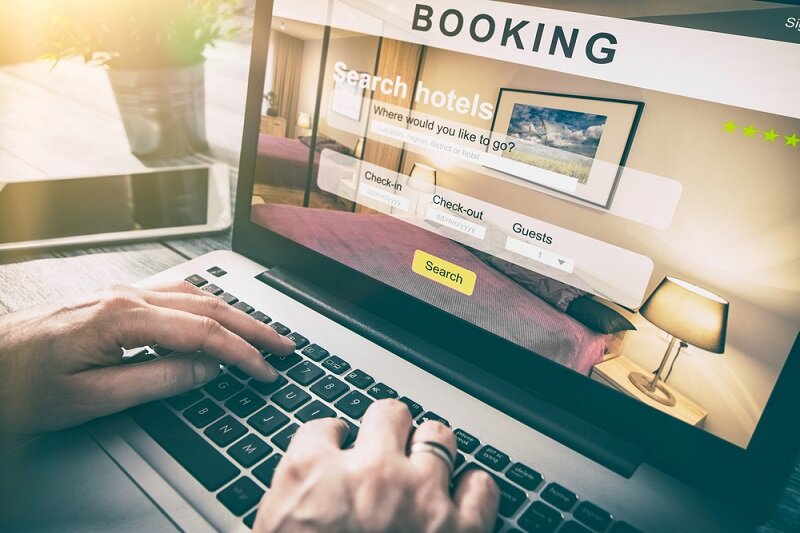 Coronavirus: 'Google, Facebook, Bing, Expedia and Booking.com have moral duty to help hotels survive'
Call for global media, advertising and OTA giants to help its hotel partners
UK-based digital hospitality marketing agency Journey has called on the global media, advertising and OTA giants to step in and help its hotel partners survive the COVID-19 crisis.
The firm, which has written an open letter to Google, Bing, Facebook, Expedia and Booking.com, says they have a moral duty to assist having made billions from the sector.
The plea comes after Arival, a research organisation in the tours and activities sector, made a similar demand claiming nearly half of firms in its sector will collapse if trade does not return in six months.
Simon Bullingham, co-founder and chief executive of Journey, said the coronavirus crisis is hitting all 500 hotels in the UK and overseas it works with hard and jobs are being lost now.
"Every hotel will be relying on the government, every single one. People are just closing. There's no point being open.
"Looking after guests is difficult in normal circumstances, but staff are needing to care for children now the schools are closed and putting themselves in isolation.
"Hotels owners have to react to protect their businesses. That's their legal duty as a director of a business. Lots of people are being let go, hundreds of thousands."
Bullingham wants the major OTAs to throw hotels a lifeline by reducing commission and agreeing to focus on non-branded search terms so hotels can focus their media spend on their own brands.
And he wants Google, Bing and Facebook to waive advertising rates, lower auction costs and extend their grant schemes.
"These companies have done very well out of the sector over the years making many billions of pounds. It's time to give something back. They have a moral duty," he said.
"They have had many a good year benefiting directly from hotels when they needed to fill beds and hotels were happy to pay for it, but they have had to pay a premium for that.
"Hopefully, that loyalty will be paid back by hotels when things get back to normal.
"Without hotels these companies have no advertisers. A lot of hotels have used their cash reserves and letting people know they are open for business again will take investment in paid advertising.
"We are saying come on Google, come on Facebook, help them out. Let them use your platforms to get the message out to prospect for new customers.
"I appreciate their businesses will also be hit hard in this time, but they have to do it. It will be interesting to see how they weather the storm.
"Equally, the OTAs should be doing something too, even if it's just reduced commissions for the next six to 12 months."
Bullingham says he believes coronavirus might prompt a re-set of the industry and how hotels and suppliers work with OTAs and dominant advertising platforms like Google and Facebook.
"No business wants to be reliant on any one partner, it's not a good place to be in situations like this where they can turn things on and off as they please.
"When things like this happen, behaviours change and industries change. The hospitality sector is going to go into shut down within weeks.
"To try to create some stimulus again in this whole sector is going to be challenging. People may leave the industry because it's hit their confidence in getting things going again. It's going to be hard.
"People's buying habits might change. It will be interesting to see how we come out of the other side of this. People will probably do a lot more staycations.
"Confidence among the over 60s will remain low in international travel. They will probably stay in the UK. It will need some return of confidence to get people travelling, especially long-haul."
Bullingham said Journey is itself prepared to offer free services to hotels to help them through the crisis but this must be supported by the major platforms.