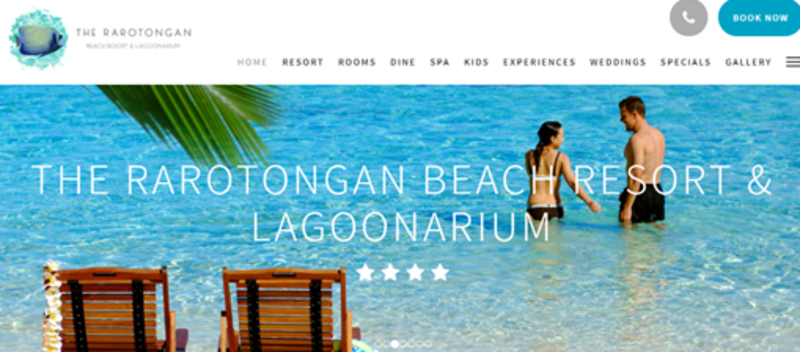 Cook Islands resort operator agreed partnership with Rebound Travel Technologies
Rarotongan Resort Group operates three iconic beach-side properties in the South Pacific
Rarotongan Resort Group has announced a strategic partnership with Rebound Travel Technologies for its three South Pacific properties in the Cook Islands.
Rebound provides guest loyalty fintech technology that the properties will use in the event of possible cancellations allowing customers to benefit from personalised added value offers.
Tata Crocombe chief executive of The Rarotongan Resort Group, said: "With travellers looking for a more value in their travel experience now more than ever, this partnership could not have come at a better time.
"Rebound's team possesses deep industry experience and offers strong support for our business."
Founder and chief executive of Rebound, Tobias Wessels, added: "Our team is very excited to partner with The Rarotongan Resort Group.
"During these unprecedented times, we are pleased to contribute to the quick recovery of the travel industry on the Cook Islands and allow our partners to retain customers and payments in the process."
The Rarotongan Resort Group operat4s three iconic South Pacific properties; Aitutaki Lagoon Private Island Resort, The Rarotongan Beach Resort & Lagoonarium and Sanctuary Rarotonga.
Rebound said the partnership will "directly benefit the resorts and guests alike in the event of cancellations by providing personalized solutions that increase guest loyalty and directly improve cash flow".
It added: "In the event of a possible cancellation, travellers receive personalised and value-added offers like upgrades, dining or activity certificates if they decide to keep the reservation at one of the properties.
"Travellers benefit from an enhanced travel experience and hoteliers retain the existing booking and payment that was made with them.
"With the pandemic continuing to cause uncertainty around travel, Rebound's innovative fintech platform enables travel companies to improve their services and benefit from customer and cash retention."