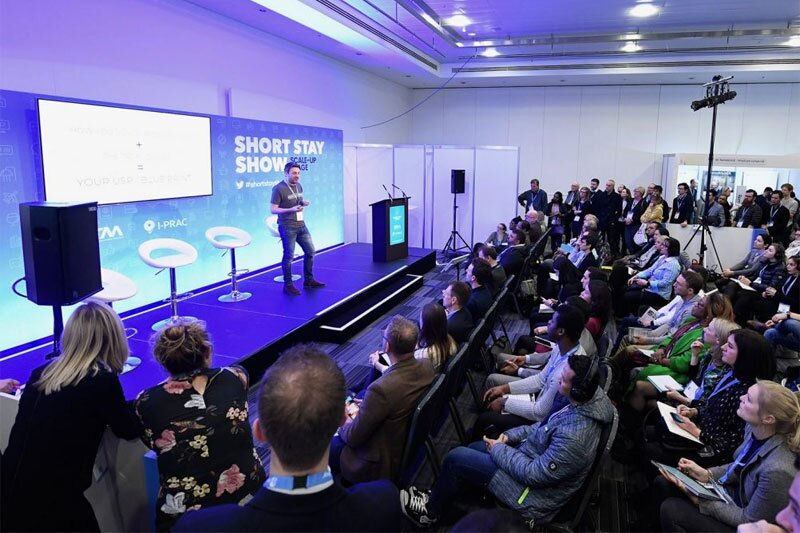 Booking.com to headline partner new Short Stay Summit in November
Speakers confirmed from Booking.com, Airbnb, Google, Guesty, Awaze, Rentals United, Roomonitor, TripAdvisor Experiences, HomeAway
Booking.com has been announced as the headline partner for the newly launched Short Stay Summit November 8 in Barcelona.
The Short Stay Summit is the latest addition to the growing Short Stay Show event portfolio which launched in London earlier this year.
The Summit is being supported by the lead association European Holiday Home Association (EHHA), the STAA and FEVITUR for the Spanish market.
The one-day show is expecting at least 300 property owners, managers and investors who can enjoy conference sessions, expert speakers, networking zones and find the latest products and services in the Summit's Marketplace.
Speakers have already been confirmed from Booking.com, Airbnb, Google, Guesty, Awaze,  Rentals United, Roomonitor, TripAdvisor Experiences, HomeAway and more.
"Enabling connections and fostering positive partner relationships is fundamental to moving the industry forward and growing our businesses together," said Eric Bergaglia, head of Booking.com's homes and apartments business segment.
"The Short Stay Show is one of the rare moments in the year when everyone from property managers to vendors to digital platforms like ours are afforded the opportunity to engage in meaningful conversation, learn from each other and share their feedback.
"We are very excited to continue our partnership with the Show as it brings key insights and intel to the short-term rental community."
Diane Lloyd, co-founder of the Short Stay Show, said, "Great things are achieved in collaboration and we are delighted to welcome Booking.com as our headline partner for this launch show. Booking.com is an international leader and it is great that we have their support as we create an exciting new format for the industry.
"The response to the launch has been fantastic and we are looking to build this new event into the calendar of the industry and make it an annual European event with our awesome partners."