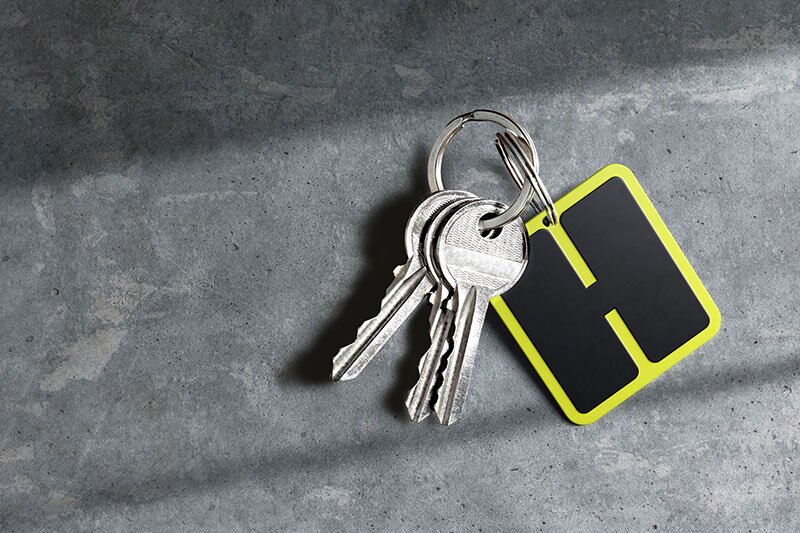 Airsorted aims to stay out in front with rebrand to Houst
Move reflects 'evolution of market and proposition'
London-based professional hosting scale-up Airsorted has unveiled a full rebrand to Houst.
The firm said the rebrand "marks a significant step in the evolution of the business, and recognises the growing number of platforms now used by owners to secure short to mid-term lettings for their properties".
---
More: Host services provider Airsorted secures £5m Series A funding
---
Developed by leading brand consultancy Ragged Edge, the new name and visual identity has been designed to reinforce the "relevance of Houst against a background of exponential growth in their markets – both in the UK and around the world".
Houst claims to be the biggest player in the professional hosting sector and wants to be seen as an essential partner to property owners, rather than simply a service provider.
Its new tagline – 'the home of opportunity' – "is a powerful declaration that signals both its unique management model and the potential it offers users," the firm said.
James Jenkins Yates, founder and chief executive of Houst, said, "We're proud to have established the category of host-management, defining the standards of great hosting including five-star housekeeping and thorough guest vetting.
"When we launched, we were understandably focused on the huge opportunity that Airbnb presented to hosts and guests.
"Now, the market has evolved and so has our proposition – hosts can list their properties on a range of short to mid-term lettings platforms. As such, we have rebranded to clearly communicate this evolution and the huge opportunity that exists for all hosts."
In 2019, Houst was used by hosts in 20 cities across 11 countries accounting for 250,000 bookings generating a total of revenue for hosts of over £90 million.
Since its founding in 2015, the company has managed a portfolio of properties valued at more than £5 billion globally with Londoners a particular hot spot.
"We want to continue to innovate and build on the success we've seen to date," added James. "We think there's a huge opportunity to unify the industry and position Houst as the global home of hosting.
"This will mean we will acquire some of the smaller to medium size players in key markets alongside us continuing to build strong partnerships with our hosts."