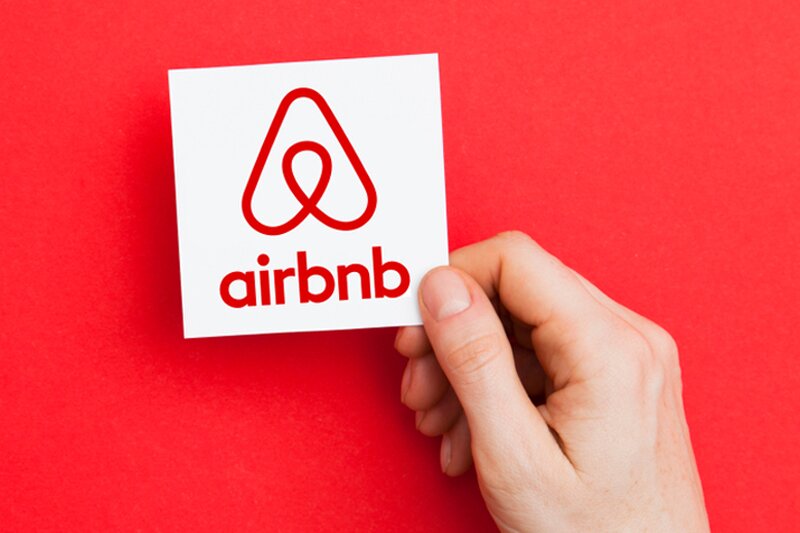 Airbnb reports net loss of $700m in IPO prospectus
Lettings site insists model is resilient as it bids to raise £3 billion in listing
Airbnb has stressed the resilience of its home sharing model once the world begins to recover from the Covid-19 pandemic as part of a filing to raise an expected $3 billion by going public.
The company admitted the pandemic was continuing to "materially adversely impact" financial performance.
This was highlighted by a net loss of almost $700 million in the nine months to September 30.
Gross booking value in the nine months to September 30 was down 39% year-on-year to $18 billion, while revenue fell 32% to $2.5 billion.
The company reacted to the crisis by shedding a quarter of its staff, imposing six month executive salary cuts, cutting all discretionary spend and suspending discretionary marketing.
However, Airbnb's IPO prospectus to the US Securities and Exchange Commission reported a rebound, even with limited international travel.
"We believe that the recovery in the second and third quarters of 2020 is attributable to the renewed ability and willingness for guests to travel, the resilience of our hosts, and relative strength of our business model," it said.
"From December 31, 2019 through September 30, 2020, active listings remained stable at approximately 5.6 million despite the decline in booking activity on our platform due to Covid-19.
"Against an otherwise highly negative travel backdrop, there are several areas of our business that have shown resilience, notably, domestic travel, short-distance travel, travel outside of our top 20 cities and long-term stays.
"While we believe that travel will change as a result of Covid-19, the adaptability of our business suggests that we are well-positioned to serve this dynamic market in several ways."
This demonstrates the resilience of the business, Airbnb said.
"People wanted to get out of their homes and yearned to travel, but they did not want to go far or to be in crowded hotel lobbies," the SEC filing added.
"Domestic travel quickly rebounded on Airbnb around the world as millions of guests took trips closer to home.
"Stays of longer than a few days started increasing as work-from-home became work-from-any-home on Airbnb.
"We believe that the lines between travel and living are blurring, and the global pandemic has accelerated the ability to live anywhere. Our platform has proven adaptable to serve these new ways of travelling.
"And just as when Airbnb started during the great recession of 2008, we believe that people will continue to turn to hosting to earn extra income."
The firm admitted the evolving nature of Covid-19 and the uncertainty it has produced around the world, meant it was not possible to predict the ultimate impact.
"However, we believe that as the world recovers from this pandemic, Airbnb will be a vital source of economic empowerment for millions of people," the company said.
"We believe that we are still early in the global shift in consumer preferences toward one-of-a-kind stays and experiences, which provides an opportunity to further grow our community and business."
A total of 54 million people worldwide booked 327 million nights and experiences on the platform last year. Airbnb has handled more than 825 million guest arrivals since its inception in 2008.
The SEC filing said: "We have a substantial market opportunity in the growing travel market and experience economy.
"We estimate our serviceable addressable market (SAM) today to be $1.5 trillion, including $1.2 trillion for short-term stays and $239 billion for experiences.
"We estimate our total addressable market (TAM) to be $3.4 trillion, including $1.8 trillion for short-term stays, $210 billion for long-term stays, and $1.4 trillion for experiences.
"We have estimated key components of our SAM and TAM using 2019 actual figures and believe our market opportunity can grow over the long term at the rate of travel spending.
"While the current travel market remains unpredictable, we believe estimates made prior to the Covid-19 pandemic to be the best representation of our long-term travel opportunity."