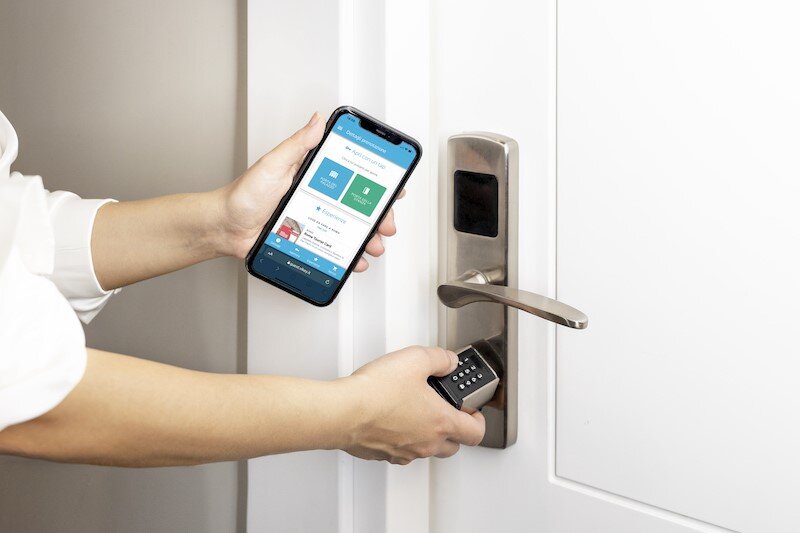 Three tech integrations completed by eviivo to digitise property check-in experience
The UK-based software specialist for small the medium sized independent hospitality operators has announced partnerships with Nuki, Vikey and Chekin
Hospitality software specialist eviivo has integrated three partners to digitise the customer check-in experience.
The partnerships with Nuki, Vikey and Chekin will see their solutions integrated with eviivo Suite, the award-winning booking and property management platform.
This will provide guests "convenient and seamless" access to eviivo's independent properties through "frictionless" self check-in.
Eviivo said property owners, hosts and hoteliers will also benefit by offering a safer and simplified check-in process and address current labour shortage.
Michele Fitzpatrick, chief executive of eviivo, said: "We're thrilled these best-in-class companies have joined our partner network to offer more secure and elevated guest check-in experiences while reducing the operational workload for hosts.
"At eviivo, we focus on providing the most versatile cloud-based platform, and the integration of Nuki, Vikey and Chekin further bolsters our product that's essential for property owners, hosts and hoteliers who truly prioritise guest experiences."
Markus Gruber, head of B2B Sales at Nuki, said: "We are proud to team up with an industry-leading hospitality software company to achieve together the best results for property management and scaling smart retrofit access.
"At Nuki, we have the vision to change the way people access homes and to make life more comfortable for millions of people in Europe and beyond. Thanks to the cooperation with eviivo, we are one step closer to achieving our vision."
"We are so excited to partner with eviivo," added Chekin CSO Jean-Jérôme Peytavi. "Both companies have the same vision to reduce time for property owners and cut costs while concentrating on customer experience.
"Together, eviivo and Chekin are proud to offer a best-in-class product aiming to significantly transform the industry."
Luca Bernardoni, Vikey chief executive, said: "Vikey and eviivo share the common goal of simplifying self check-in for property owners and hosts, so our new partnership was a natural fit.
"With the integration, eviivo customers elevate the guest check-in experience, especially at a time when more travellers are seeking seamless solutions when they holiday. We're looking forward to working with the eviivo team to help properties simplify both operations and guest experiences."
The three partnership integrations enhance eviivo's cloud-based platform that offers tools and functionality property owners, hosts and hoteliers to manage and grow online bookings, whether they have one room or 500 properties.
Jill Walker, eviivo global head of distribution and partnerships, said: "The integrations with Nuki, Vikey and CheckIn are a testament to eviivo's evolution as not only a leading brand, but a best-in-class product that enables a rich set of functionalities that excite our customers and bring them peace of mind.
"We're proud to welcome these three exceptional software platforms to the eviivo family."
In May, eviivo launched eviivo Mobile, a mobile app that provides the same functionality as Suite and to date more than 70% of the firm's customers have downloaded the app.