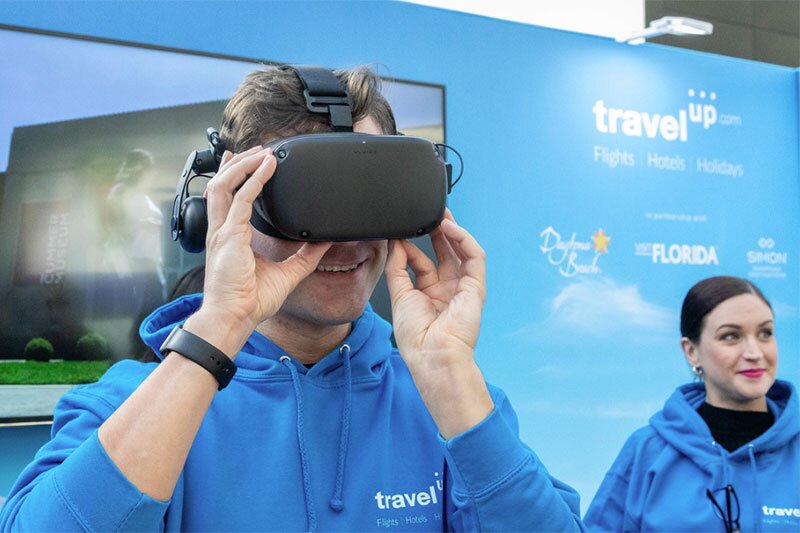 TravelUp targets commuters with Virtual Reality Florida experience
Waterloo stand designed to recreate a Floridian beach
OTA TravelUp Group hosted a Virtual Reality promotion at London's Waterloo Station last week as part of its latest brand-building activity.
The pop-up promotion was run in partnership with Seven Events, Visit Florida, Daytona Beach and Simon's Shopping Malls.
Visitors could win the opportunity to experience Florida for themselves by trying out the unique VR experience.
It featured prominent areas of Florida as well as more unique destinations within the state.
Members of the public were given the feeling of being in Florida as they sat in deck chairs with heaters on, as well as the VR headset.
The stand was designed to look as if the public were stepping on to a Floridian beach with 'sand' on the floor.
It also featured TravelUp's new brand campaign targeting the 260,000 people who use the station every day.
Craig Ashford, director of marketing said: "After months of planning, we couldn't be happier with how the event turned out, the stand looked great and the team have done a fantastic job with this.
"This is just the first Out Of Home (OOH) campaign that we will be running with partners in 2020 with our next campaign planned to take place in Birmingham"