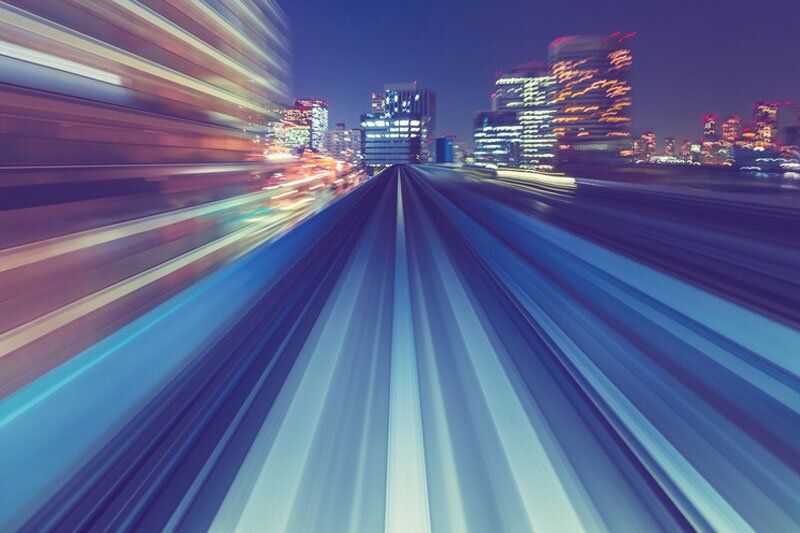 Travel Forward: Hyperloop tech is proven and coming 'sooner than you think'
Mumbai and Pune development is at 'advanced stage, Virgin Hyperloop One MD tells event
Potentially revolutionary Hyperloop technology will be used to transport people at ground level at previously impossible speeds "sooner than you think".
Harj Dhaliwal, Virgin Hyperloop One managing director Middle East and India, told the Travel Forward conference at World Travel Market this week that Hyperloop will become the next new form of transport invented since the aircraft.
Virgin Hyperloop One was founded in 2014 and now has 300 experts working on projects in the Middle East and India where work to prepare for construction of a connection between Mumbai and Pune is at an "advanced stage". The Dubai government's DP World logistics organisation is now the biggest investor in the project as it looks to connect Dubai and Abu Dhabi airports to create a single "super-hub", and create a link to Saudi Arabian capital Riyadh.
Dhaliwal said Virgin Hyperloop One had "absolutely proven that this technology is no longer theoretical".
"It's going to happen, and sooner than we think. Having said that none of this can happen without funding and every single dollar we have spent has come from venture capital and our partners. They really believe this is going to happen."
Hyperloop works by using vehicles propelled by magnetic force in an almost complete vacuum within tubes. The technology has the potential to make anywhere in the UK and most of Western Europe within 30 minutes' reach of London. Speeds of over 1,100kmh can be reached.
The Mumbai to Pune route would be reduced from a three hour train journey to just 25 minutes.
Dhaliwal said Hyperloop will be operated by technology using artificial intelligence that will forecast demand and mean it can be operated as an "on demand" service with capacity matched to the number of passengers using it.
He said it has the potential of transforming how cities are planned and developed, boosting connectivity between regions and will be environmentally friendly because power can be generated by next generation solar panels on the outside of the tube.
"What we have done is capture the imagination. If you think the last mode of transport was brought to the people over 100 years ago. It seems unbelievable we have not had anything since flight," said Dhaliwal.
"What would it mean to you is time and distance was no longer a barrier? How would you live your lives? If you look at the Victorians and the first industrial revolution, I strongly believe that necessity drives innovation. They needed a way to move things around, they needed transport and that's what gave us the locomotive."
Dhaliwal likened Hyperloop to the creation of the internet revolution which was about moving data around the world at volume and high speed.
"It's about high speed, on demand, it's about direct to destination. We are looking at transportation similar to high speed broadband."