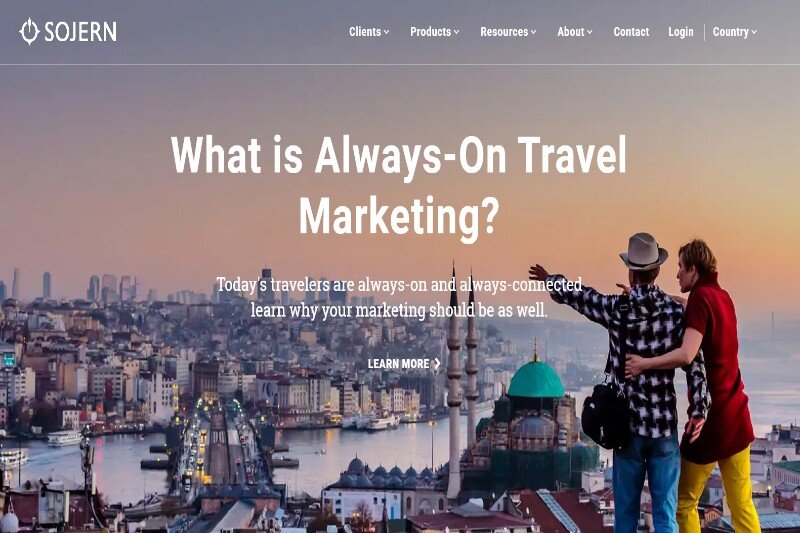 Sojern to help attractions to market direct and avoid OTA commissions
Digital marketing platform is launching subscription service
Digital travel marketing platform Sojern has announced a new subscription model aiming at helping attractions customers to avoid high commission rates levied by OTAs.
---
More: Abu Dhabi agrees new Sojern partnership to drive tourism demand
The biggest story in travel marketing? Social has arrived, finds Sojern study
---
The San Francisco-based firm says it will help attractions providers of various sizes promote their experiences on Facebook, Instagram, programmatic video and display advertising directly.
Support for search engine marketing is currently in beta testing with US clients.
With online bookings for attractions increasing, Sojern hopes its tools can help customers avoid the time, experience and technology needed to manage a comprehensive digital marketing set.
Kurt Weinsheimer, chief solutions officer at Sojern, said: "For many of our customers, running a business is hard enough. They know they need to think about digital marketing, but that's on an already exhaustive list of tasks they're thinking about to keep their business going."
As a part of the subscription, Sojern claims it will offer complementary HTML5 ad creative development, campaign performance metrics and real-time market insights – all accessible through a continually-updated dashboard.
Weinsheimer continued: "Finding a partner who they can trust to drive digital marketing gives them back hours every week to focus on giving their customers a great experience."
"Trying to optimise complex campaigns across Instagram, Facebook and Google on your own isn't that scalable, but it can be if you have a good partner and a solution that fits within your budget."