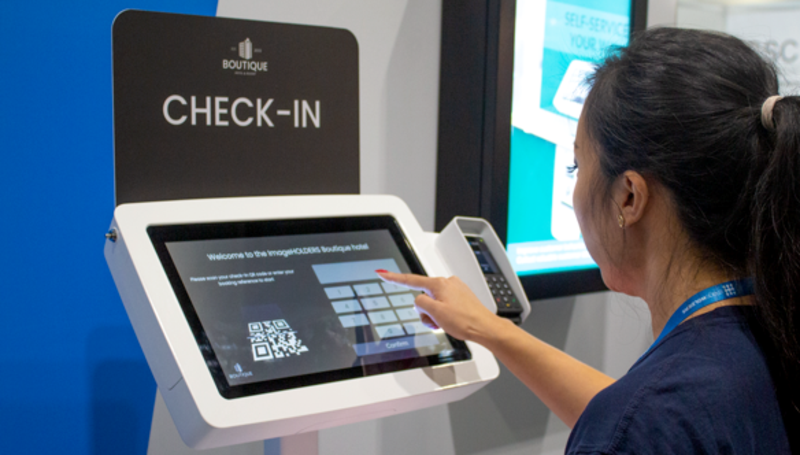 Self-service kiosks for hotel operators launched by imageHolders
Devices can be used to check guests in and out, generate feedback and to manage properties
by Avery Ketcherside
Business to business Internet of Things (IoT) tech developer imageHolders has launched a self-service kiosk for hotels.
The kiosk will provide hotels and guests a streamlined, 24-hour, check-in and check-out service.
The developer said they will reduce queues, human error and provide an around-the-clock service in the reception area.
Guests can also purchase upgrades for their holiday from the kiosk, increasing revenue for hotels, and use them to leave their feedback.
Devices including lighting, mini fridges, and heating can all be managed from one device or network through the kiosk.
In light of COVID-19, the self-service tech can be fitted with anti-microbial protectors to reduce the build-up of bacteria.
ImageHOLDERS has released a range of connective technology, including the self-service kiosks, point of sale systems, tablet kiosks, connected room utility technology and digital displays.
Adrian Thompson, chief executive of iamgeHolders, said: "We are always looking for ways to cater for customers and the hospitality industry is particularly hungry to rebound post-pandemic.
"Our updated interactive self-service kiosks will ensure hotels and guests have access to a streamlined, 24-hour, and secure check-in service using state of the art technology."