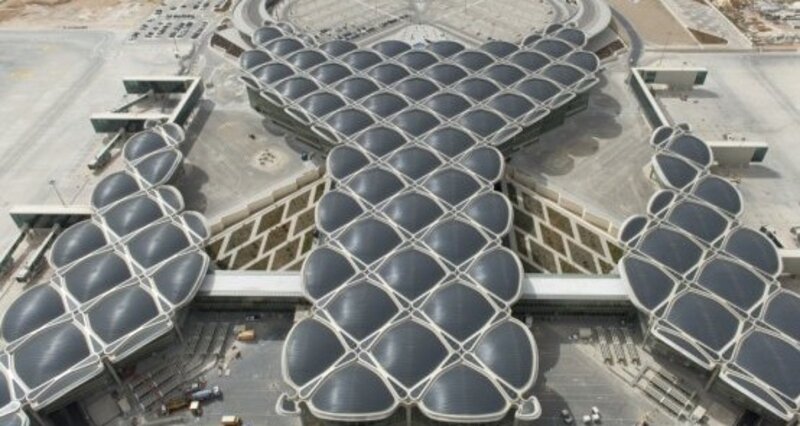 Royal Jordanian facial recognition tech pilot starts at Queen Alia airport
Biometric technology developed by Amadeus is being piloted to improve check-in and boarding
Testing of Amadeus biometric check-in and boarding technology has begun at Queen Alia International Airport by Royal Jordanian Airlines.
The trial of the technology that will see facial recognition used at self-check-in kiosks and boarding gates started this month, operator Airport International Group announced.
Amadeus said the advanced biometric technology was built for airports by airport specialists.
It said the trial aims to "improve the passenger experience, raise passenger handling capacity, boost automation, improve overall airport operations and, given the ongoing coronavirus pandemic, offer passengers partaking in this trial test peace of mind as they enjoy a touch-free airport journey".
Nicolas Claude, AIG chief executive, said: "With airports worldwide shifting towards such transformational technologies, we welcome the initiative of Amadeus to pilot biometric solutions on select flights of Royal Jordanian Airlines, at QAIA.
"As the operator of QAIA, we are keen to assess the conditions for future deployment of such technologies at Jordan's prime gateway to the world and remain up to speed on future travel requirements, so we can present to passengers a faster and more streamlined contactless journey.
Royal Jordanian Airlines vice chairman and chief executive Samer Majali, said: "We are thrilled to try Amadeus' biometric check-in solution that improves customer service, makes the flying experience more hassle free and ensures safer travel during the current pandemic.
"Our endeavor to make travellers' airport experience as smooth and as safe as possible is made possible by our longstanding partnership with Airport International Group. It is with pride that we carry out our role of national carrier of Jordan, and connect it with the rest of the world."
Yannick Beunardeau, Amadeus's EMEA vice president airport IT, added: "By trialling biometrics across the entire passenger experience, Royal Jordanian Airlines, Queen Alia International Airport and its operator Airport International Group are setting the standard for innovation.
"We believe this technology yields maximum benefit for passengers and the industry when it is implemented at every service point."
"Check-in and boarding are becoming automated experiences, and the addition of biometrics means passengers are no longer asked to continually show boarding passes or passports.
"It's a drastic improvement in the passenger experience, and I expect the vast majority of airports to move in this direction."