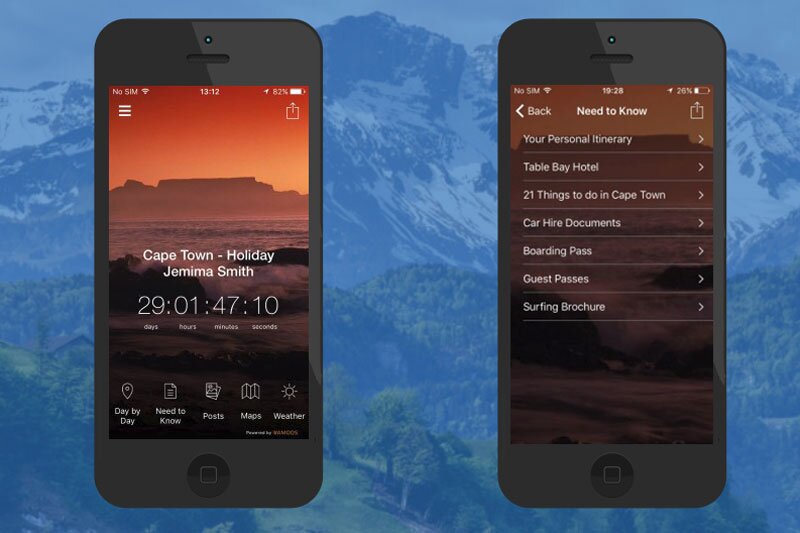 ITB 2019: Vamoos launches new feature to spur European growth
Company to focus on European market over next 12 months
Travel tech company Vamoos has returned to ITB Berlin this year to announce the launch of new features that are helping travellers improve their trips.
Having launched in 2014 with six tour operator partners, Vamoos, an app which provides travellers with an electronic solution to manage their holiday, said it has experienced rapid growth across luxury markets in the UK and US.
The platform is now working with operators, including Scott Dunn, Original Travel, Black Tomato and Great Rail Journeys, which span across 23 countries.
This year's attendance at ITB Berlin for Vamoos marks the company's focus on supporting the European market as part of its growth strategy over the next 12 months, said the electronic travel management company.
Some of the new features that Vamoos will be showcasing at ITB Berlin include: direct API integration to itinerary building; live flight alerts; customisable and interactive maps; weather updates; Vamoos for desktop.
Angus Marsden, chief operating officer at Vamoos, said: "One of the reasons that Vamoos has been so successful and has been able to grow at such a pace is because we have been able to constantly develop new features and evolve the app.
"This is done with our in-house tech team working in collaboration with our clients and feedback from their customers on what they would like to see.
"We have such a passionate team and are committed to making holidays exciting. For us, staying one step ahead when it comes to tech ensures we deliver on this.
"We have some exciting meetings lined up at ITB Berlin this year and look forward to working more with European operators and using Vamoos to support any particular challenges they may be facing."
To see a demo of Vamoos and its new features, visit Angus and the team in Hall 7.1C, stand number 123.