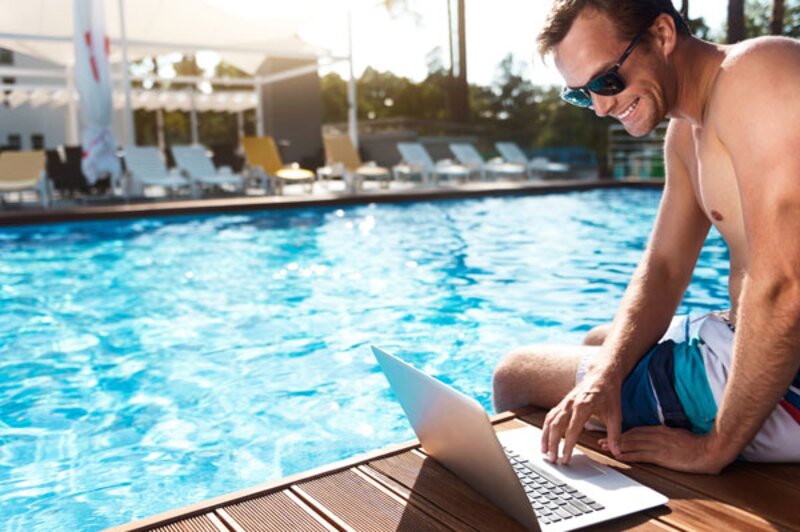 Holiday snaps uploading quicker abroad, finds CityFibre broadband analysis
UK now ranks behind many popular holiday hotspots in global study of broadband speed Continue reading →
Analysis by digital infrastructure provider CityFibre has found UK holidaymakers may be better uploading their holidaysnaps in destination than at home due to internet speeds.
According to the global study the UK now ranks 35th behind many of the most popular holiday hotspots for broadband speed.
CityFibre conducted a survey of over 3,500 broadband users to find out about their experience.
It found, among the top 10 destinations for UK holidaymakers, only those heading for Italy and Greece would have a tougher time uploading photos than if stayed in the UK.
The survey also found that over three quarters (78%) of UK consumers feel slowed down and frustrated by their internet connection, with the figure rising among homeworkers (82%) and young people (87%).
CityFibre chief executive Greg Mesch said: "We shouldn't have to lag behind our European neighbours when it comes to our poor broadband connection.
"People expect their internet speeds to be just as fast at home, so in an increasingly fast-paced and digitally oriented society, we need broadband that is up to the task at home, not just on holiday.
"For too long the UK has been held back by underinvestment and deliberately misleading jargon. While companies like CityFibre are building networks to give millions of homes and businesses access to full fibre broadband, most providers continue to advertise copper-based connections as "fibre", leaving people confused about what they are buying.
"We think this is not only fundamentally wrong, but that it is stifling investment and holding us all back."