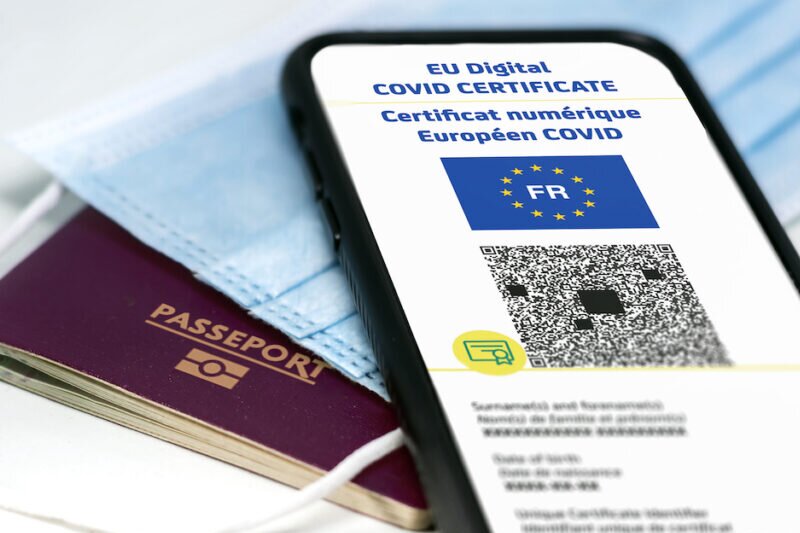 Governments holding back international COVID digital pass harmonisation
Capa Centre for Aviation webinar told that the technology is available
Government inaction and a lack of international cooperation are holding back harmonisation and digitisation of Covid controls for travel.
But many governments also lack the finances to develop the infrastructure required, say senior industry figures in the Asia-Pacific region.
Subhas Menon, director general of the Association of Asia Pacific Airlines (AAPA), told a Capa Centre for Aviation webinar that "the technology is already there" to harmonise Covid certification.
He said: "Travel technology companies have the necessary solutions and so do companies that specialise in health solutions.
"Airline systems and airport systems have the capability. But we need governments to sanction it, to be prepared to put their digital signature behind it. That is where the gap is."
Menon argued: "There are three aspects to what we need. First, health certification needs to be digitised. Second is the digital signature of the authority that provides the test result. That technology is there.
"Third is the digital credentialing of your identity. That is also there. We have e-passport technology already employed by many countries."
He noted the International Civil Aviation Organisation (ICAO) already provides for a 'Visible Digital Seal' "using e-passport technology and digital pathways to capture a digital health certificate", which was used by the EU in its Digital Covid Certificate.
Menon insisted: "The technology is not a problem. But we need governments to come together and put these things together otherwise the digital travel pass will be an empty tool."
However, Paul Pruangkern, communications and external affairs director for the Pacific Asia Travel Association (Pata), said: "A lot of destinations don't have the infrastructure in place and governments don't have the financial ability to get that structure in place quickly.
"Everybody says 'Technology, technology, technology' but it's going to take a lot of money and a lot of time. We need to address that and not always say 'Technology is the solution' to everything."
Travelport Asia-Pacific air partner head Sue Carter told the webinar: "The conversation about sharing data and seamless travel has been going on for decades.
"Some elements are digitised but not all of them and there is no connectivity. There are also so many different perspectives.
"The technology requires money. It requires integration and it requires an understanding of the architecture already in place, and you have all the privacy concerns. It's a conversation we've not been able to solve in two decades."