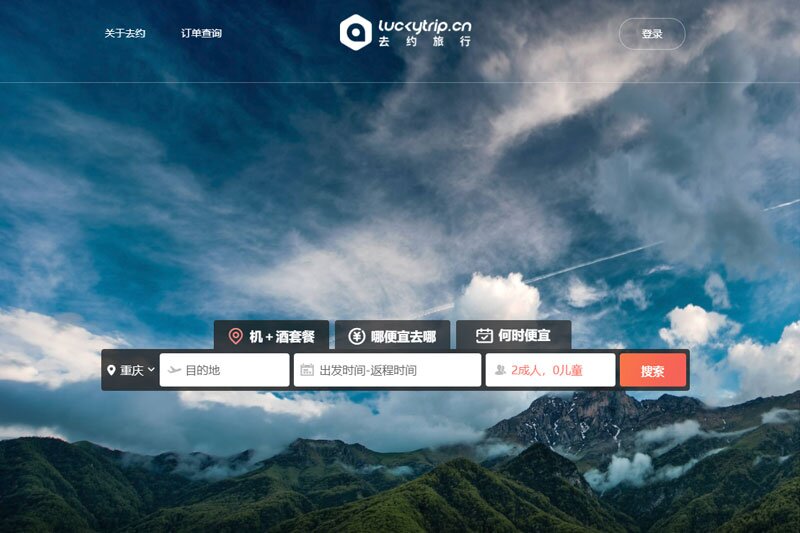 First Peakwork-powered travel website goes live in China
Luckytrip.cn developed in partnership with Chinese partner Zhouyou Technology Continue reading →
A first Chinese travel website based in technology developed by German travel tech firm Peakwork has been launched.
Luckytrip.cn has been developed in partnership with Peakwork and Chinese partner Zhouyou Technology.
Chinese travellers can now search and book holiday packages dynamically bundled with travel offers from the Peakwork partner network.
Using Peakwork dynamic packaging technology, Zhouyou can create brand new travel packages for the Chinese market.
These packages currently focus on both domestic China and Southeast Asia destinations, and will extend to further destinations in the future.
The product currently focusses on flight plus hotel deals which Peakwork said are often cheaper than single components, enabling operators to bundle services to increase margins.
Based on Peakwork technology, regional and global partners provide these flight and accommodation components for the new platform.
Qing Zhang, chief executive of Zhouyou Technology, said: "Luckytrip.cn offers a new approach for travel search and booking. We are looking forward to initiating a new era of vacation bookings for Chinese travelers."
Jan Gerlach, Peakwork chief executive, added: "We see great potential for our technology on the Chinese market. We are very excited about the launch of our pilot Luckytrip.cn, which is both a result of the localisation of our complete technology and the basis for future implementations in China."
Peakwork said its flexible search options is reacting to changing Chinese tourism demands.
The firm said although OTAs provide a wide range of tourism services, it currently takes a long time for customers to select different travel services and compare prices.
"The demand for personlised travel services at cost effective prices is significantly rising in China and Peakwork technology addresses this demand," Peakwork said.
"This is why, Zhouyou Technology was selected to be one of the six finalists for the TravelDaily China Innovation Award held recently in Shanghai, presenting this new technology to the travel community."