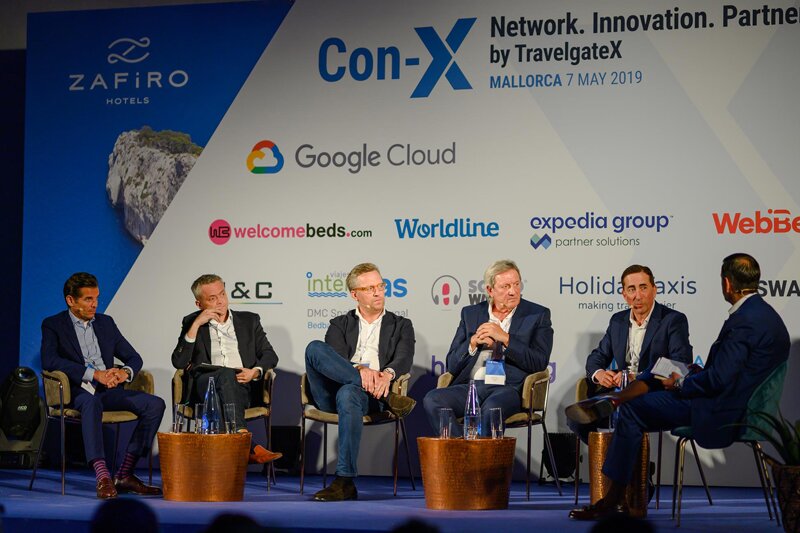 Con-X: People not tech give you the edge, says former Thomas Cook chief
Technology advantages will be caught up, says Manny Fontenla-Novoa
Great people make great companies, delegates at the inaugural Con-X conference held in Palma Majorca this week were told.
Former Thomas Cook chief executive Manny Fontenla-Novoa who is now president of Spanish OTA and aggregator Logitravel, said while technology is important it is more a hygiene factor.
Speaking on a panel about B2B distribution, Fontenla-Novoa said technology may help firms for a while to given them a competitive advantage, but other will eventually catch up.
"What makes great companies is great people," he said adding like in football the best teams win. "We are very lucky to have a fantastic team.
"That's where we see our sustainable competitive advantage and our culture that allows that. Those two things are very difficult to copy – culture and people.
Fontenla-Novoa said Logitravel has 350 IT engineers and a founder who has taken a "unique approach" to both business and travel.
He said around six years ago the firm spotted an opportunity in online cruise retailing and one of the IT engineers was tasked with researching the market and the opportunity and to build the software.
This engineer also negotiated with cruise lines, developed the marketing strategy and took the division to market.
"That cruise company [Logicruise] is now the biggest online retailer of cruises in Europe," said Fontenla-Novoa. "It's a culture I can take no credit for, but it's a culture I love.
"We trust our employees, our staff, our teams. We do not have one PA or an HR department in the business.
"We trust our people to do the job within the culture and the framework of our organisation. It kind of comes naturally to us, we do not have to force that."
Fontenla-Novoa said to develop and grow Logitravel, which owns the Smyrooms bedbank brand, must develop from being an IT organisation to getting closer to the consumer and the product.
He added Logitravel is working more closely with DMCs (Destination Management Companies): "Our strategy is to control more of the product we provide business partners and our clients."
Barriers are coming down enabling large OTA brands and hotel chains to gain direct access to the customer, said Fontenla Novoa.
But he added: "We have to give value to organisations to help them access those clients rather than them do it themselves.
"Trying to get new customers is not easy, it's expensive and with better service and more content we can provide those customers and sometimes know them better than the hotels themselves."
Gallery: Inaugural Con-X conference in Palma Majorca