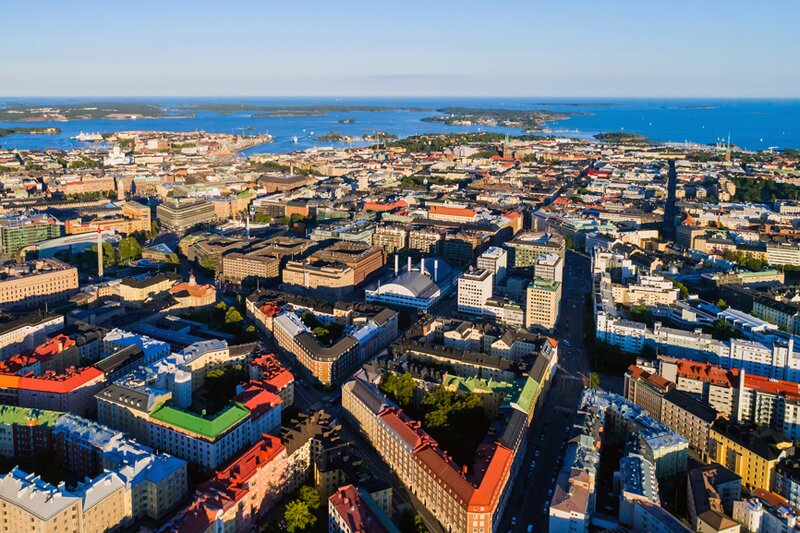 Chinese firms develop WeChat Helsinki app
Transport, purchasing and recommendations available
Two travel companies have partnered with the City of Helsinki to launch an app combining transportation, purchasing and site recommendations into one.
It was claimed WeChat MyHelsinki is the first city app in the world to combine multiple service for travellers.
Chinese tourists travelling to Helsinki can now review recommendations of restaurants, shopping, events and sights in town, plan transportation and pay for transportation in the single app.
The service was jointly developed by Chinese internet service Tencent, the City of Helsinki and mobility as a service pioneer MaaS Global.
With the shortest flight connections to Asia, Helsinki is a hub between China and Europe and the app was developed with transfer travellers in mind. The app gives them access to features such as 'live like a local' to discover neighbourhoods beyond tourist hot spots and offer access to the local service providers off the beaten path.
Tia Hallanoro, Helsinki marketing director of brand communications and digital development, said: "The mobile service will help us ensure that visitors gain easy access to the best locally recommended experiences our city has to offer.
"It's like having a personal guide but in a digital format, the experience is the same – in Helsinki you can be sure that everything will go smoothly and that you will enjoy your stay."
Mini programs are web-based apps on WeChat that enable purchases within the service and does not have to be downloaded separately. In the last year, WeChat mini programs have represented between 20% and 30% of all traffic in WeChat.
Also, in the next 10 years, the country's outbound tourism is estimated to grow to 400 million overseas trips by Chinese residents, accounting to nearly a quarter of global tourism.
Zhan Shu, Tencent Governmental Affairs and Tourism Center general manager, said: "The number of Chinese visitors travelling overseas is growing rapidly and travel patterns are in real transition.
"Among those travellers in-depth traveling has become a trend. With Helsinki mini program, a comprehensive and reliable one-stop service, Tencent wants to serve them as well as possible."