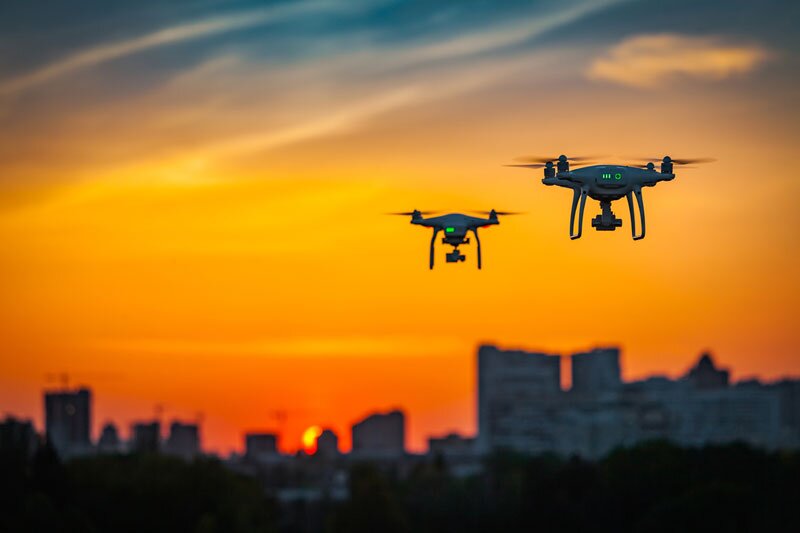 Cartrawler's Bobby Healy predicts drones will 'turn the skies to gold'
Drones will be a part of everyone's businesses within a decade, according to the chief technology officer of car hire aggregator CarTrawler.
Bobby Healy told last week's Aviation Festival in London that the only thing holding the sector back was pubic concern about safety and regulation.
But he said once those hurdles are dealt with drones will "turn the skies to gold".
Healy cited drone divisions in global giants like Boeing, Uber's ambitions to deliver food by drone, and Google's Project Wing as evidence that major companies are gearing up for the drone revolution.
"Drones will be a major factor in your lives in the next 10 years," he said. "They will be in your businesses. Right now it's mostly just kids flying them around, but this will have a very big impact at the consumer level."
Healy said PricewaterhouseCoopers has estimated that by 2030 there will be as many as 76,000 drones operating in UK airspace at any one time. He added the industry will be worth £42 billion and directly effect 600,000 jobs in the UK.
Drones capable of flying a range of payloads from people to small packages and large cargo are expected to be given the green light to operate in airspace.
Healy said once public trust in the technology is established it will see a revolution in how airspace is regulated and allocated with the work passing to machines and away from heavily unionised human air traffic controllers.