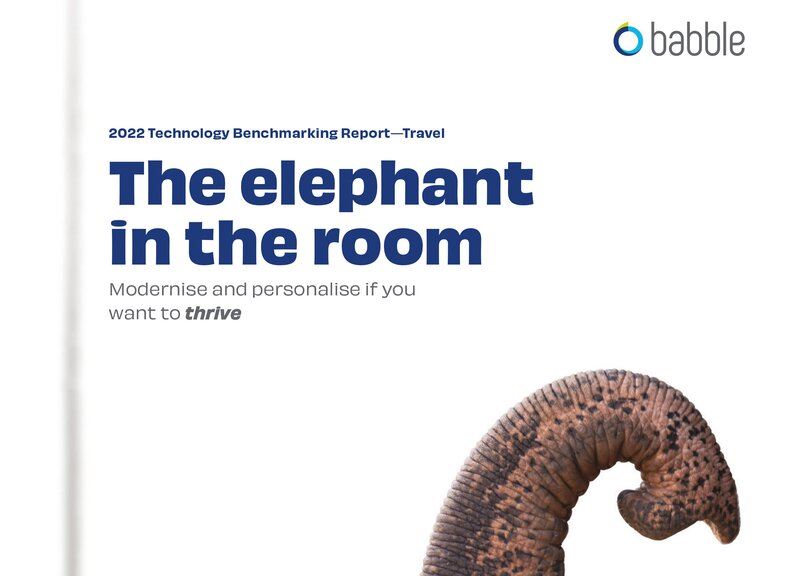 Babble report highlights budget constraints barrier to tech transformation
Firms urged to seize the opportunity to modernise and personalise to survive
A survey of travel companies by contact and customer experience technology provide Babble has found budget remains the biggest barrier to digital transformation.
The firm conducted the study among Travolution readers for its second Travel Technology Benchmarking Report which was launched this week at a Travolution Business Breakfast.
The report found that while the vast majority of respondents acknowledged the threat of legacy technologies to their businesses 68% cited budget constraints for failing to address it.
Just over half said they did not have enough time to implement change and 42% said they were facing digital skills and recruitment challenges.
Babble said that the UK travel sector is on track to be worth £257 billion by 2025 supporting almost 3.8 million jobs and representing 10% of UK GDP.
And it claims that prior to COVID the warning signs for an industry still working on out-dated tech was there when iconic brand Thomas Cook collapsed.
The firm said travel businesses need to confront modernisation and personalisation if they wish to ensure continuity and ongoing success.
Matthew Parker, chief executive of Babble, said "to thrive they must modernise and personalise to survive".
"Many businesses still run-on a confused mixture of systems held together with duct tape and a prayer, but travel businesses know that taking a data-driven approach is the key to unlocking the more curated and seamless customer experiences they know people crave.
"However, to enable this, they must first tackle their outdated technology stack.
"COVID has been a dark time, but it also presents a huge opportunity for travel businesses to take stock, define their digital strategies and embrace the cloud technologies essential to both empower a remote workforce and engage today's traveller.
"It's time for businesses to seize the opportunities in front of them and set themselves up to grab a bigger portion of that £257 billion figure."