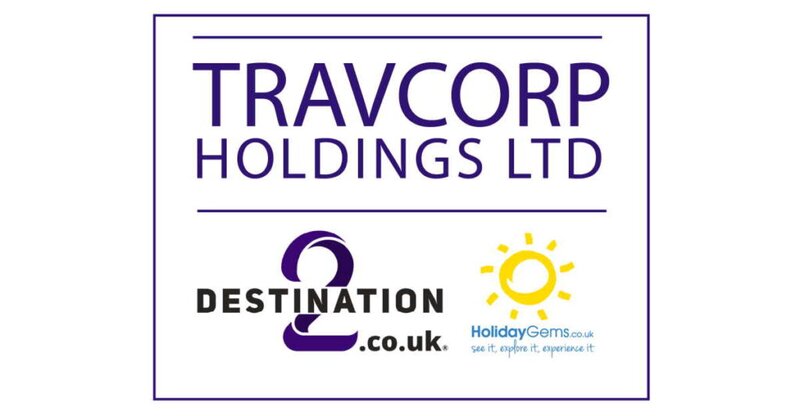 Online travel group Travcorp Holdings breaks £100 million sales barrier
Parent of Destination2 and HolidayGems reports record growth in Q3 update
Online group Travcorp Holdings has reported to have surpassed £100 million in sales for the first time following record growth in the first quarter of 2022.
The parent of online tour operating brands Destination2 and HolidayGems made the disclosure with two months of trading still to go this year.
Market share gains in all key trading areas have been made including the UAE, Indian Ocean, Thailand and the Caribbean resulting in more than 300,000 bed nights confirmed to date, according to the company.
A company statement said: "The unique mix of affordable long-haul luxury and value driven short-haul holidays has allowed the group to flex and capitalise on volatile market conditions which has challenged the travel industry throughout the year."
New destinations such as the US and South Africa are due ti be added in the first quarter of next year.
The group's procurement strategy and strong financial position following a minority investment from private equity firm BGF last year has been a key contributor to its performance as directly contracted properties now account for 80% of it's long-haul business.
New key appointments are to be announced in early 2023, with the business recruiting for a managing director to oversee the next stage of growth.
The arrival of a new head of marketing and chief technology officer this year have given the business a sharp focus on brand reputation, revenue growth and customer engagement.
The company employs 120 people, trading from three UK locations.
An improved benefits and incentive package for its UK staff has also been introduced.
Executive chairman Andrew Botterill said: "The knowledge within our business is impressive and has driven our results this year.
"The work that we put in during the pandemic has become the platform for our growth which together with a strong balance sheet and a strengthened senior management team gives me a firm belief that we can and will become one of the most progressive travel groups in the UK.
"Operationally, 2022 has been a huge challenge particularly around airline changes and cancellations.
"Whilst we know 2023 will be challenging, we are focused on growth and we are confident that we can do that organically and through potential acquisitions.
"We are one of the fastest growing travel groups in the UK and our partners trust us to deliver on our promises. The customer will continue to be at the heart of everything we do in our belief that 'everyone deserves a little luxury'."