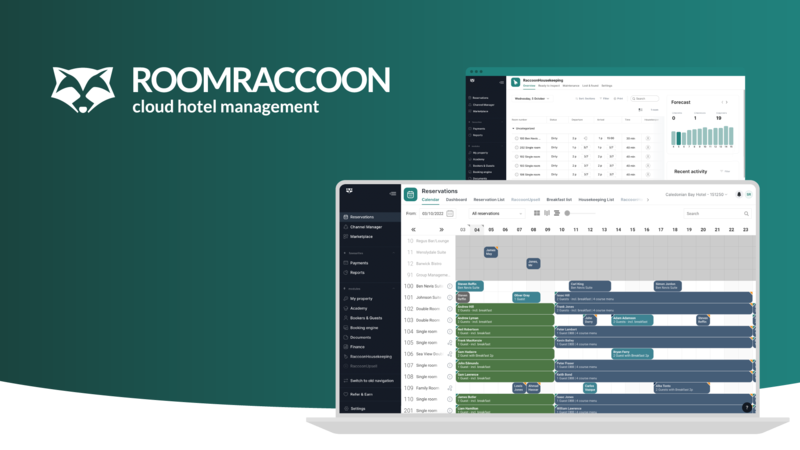 RoomRaccoon unveils an evolution of its hotel management smart tech platform
A 'user-centric' design update was debuted at the firm's annual Hospitality Check-In Summit in Breda
Hotel management technology specialist RoomRaccoon has unveiled a "user-centric" design update to the firm's digital platform.
The revamp includes an improved navigation dashboard with an expandable menu, a favourites section, and a property switch feature for clients with multiple locations.
The update was unveiled at the firm's annual Hospitality Check-In Summit in Breda and highlights the platform's primary modules: reservations, channel manager, and marketplace, which displays RoomRaccoon's integrations with partners.
Nadja Buckenberger, founder and head of product at RoomRaccoon, said: "The evolution of RoomRaccoon's platform continues our purpose of empowering hoteliers with smart technology that is accessible and drives better-performing businesses.
"The simple and modern design places hoteliers at the centre of the experience to reduce friction in adoption."
Amor de Wilde, product manager at RoomRaccoon, said: "The mobile navigation is much more user-friendly, so hoteliers really can manage their entire property from anywhere, and at any time."
Buckenberger added: "One of the challenges we face as an all-in-one solution is effectively showcasing all of our modules in a digestible, easy-to-navigate way.
"The new navigation does an excellent job at bringing more visibility to all of our modules so that our users can truly benefit from the entire platform."
RoomRaccoon is used by properties in 54 countries globally and was named the world's best hotel management system at the HotelTechAwards in 2020 and 2021.