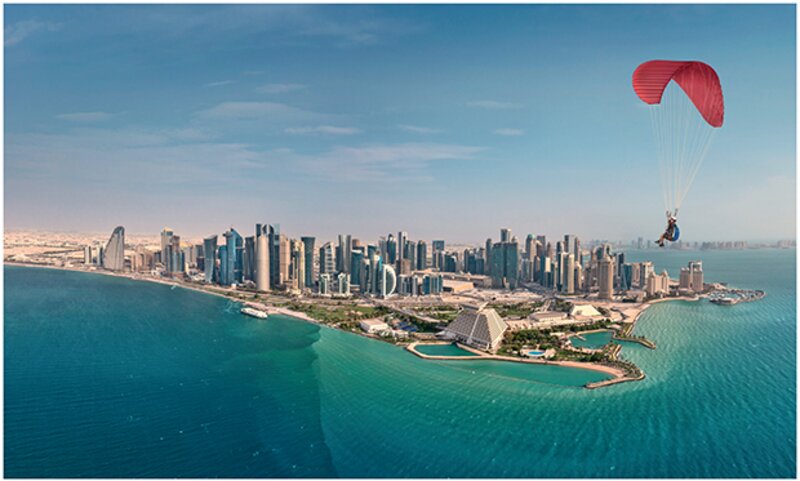 Qatar and TransPerfect complete phase one of internationalisation partnership
New Spanish site joins German, Italian and French versions launched in November
Qatar Tourism has released a Spanish version of its website as part of an internationalisation partnership with TransPerfect.
The new site joins versions in Arabic, French, German and Italian launched last November and represents the end of the first phase of the project with TransPerfect.
TransPerfect is a leading global supplier of language and technology solutions for business helping them to optimise their web presence and marketing in markets worldwide.
The new Qatar Tourism sites make use of TransPerfect's GlobalLink technology, featuring the first regional integration into Adobe Experience Manager (AEM) as a cloud service.
Qatar Tourism aims to triple the number of international visitors by 2030, focusing on digital innovation and outreach to position the country as one of the world's leading destinations.
In addition to website translation, Qatar Tourism is also using TransPerfect and GlobalLink to create and manage multilingual content in five languages for their mobile app and multiple marketing campaigns.
Joel Brandon-Bravo, TransPerfect vice president of travel and digital solutions, said who oversees the relationship with Qatar, said:
"We were very pleased to be selected by Qatar Tourism to help them reach a wider global audience and help elevate Qatar as a destination of choice for travel.
"Qatar went through a rigorous process to select a localisation partner to help launch VisitQatar.qa into multiple markets and languages so it was an honour to be selected.
"Especially in light of all that is happening to put Qatar on the world stage in 2022. This is the beginning of the journey to inspire, attract and engaged with the global travel audience and I've very excited to be supporting Qatar on that journey.
"The launch this week of Spanish version of VisitQatar.qa added to French, German and Italian, as well as Arabic and English, brings the destination closer to travellers across Europe."
GlobalLink's project management interface allows Qatar Tourism's marketing teams to focus on campaign development, inspiring potential travellers, and enticing them to return as repeat visitors rather than project managing localisation work.
The AEM integration enables Qatar Tourism to offer customised, customer-oriented, and data-driven communications to deliver personalised content before, during, and after trips.
Chief operating officer of Qatar Tourism, Berthold Trenkel, said: "As Qatar welcomes back travellers from across the world, we are excited to showcase everything the destination has to offer, from its rich culture and sumptuous cuisines, to unique experiences and varied landscapes.
"Enabling our website and app to be viewed in multiple languages is essential to delivering a tailored visitor experience to key international markets."
Iris Wagner, head of digital marketing of Qatar Tourism, added: "To get more tourists to Qatar we needed a technology and language partner able to tell the country's story in a way that will resonate with travellers from around the world, in their own language.
"The combination of AEM and TransPerfect's GlobalLink will allow us to reach our goals and ensure the localisation process is both seamless and future-proofed."
GlobalLink technology is a modular suite of tools designed to manage the complex demands of creating, deploying, and maintaining multilingual content.
Over 5,000 of the world's leading organisations currently use GlobalLink solutions to reach audiences in multiple languages and optimise return on investment in markets abroad.
Phil Shawe, TransPerfect president and chief executive said: "Qatar is highly motivated to become a destination of choice for global travellers, and digital transformation is a big part of their strategy. We're pleased that they trusted the combination of GlobalLink and Adobe to help them achieve their goals."