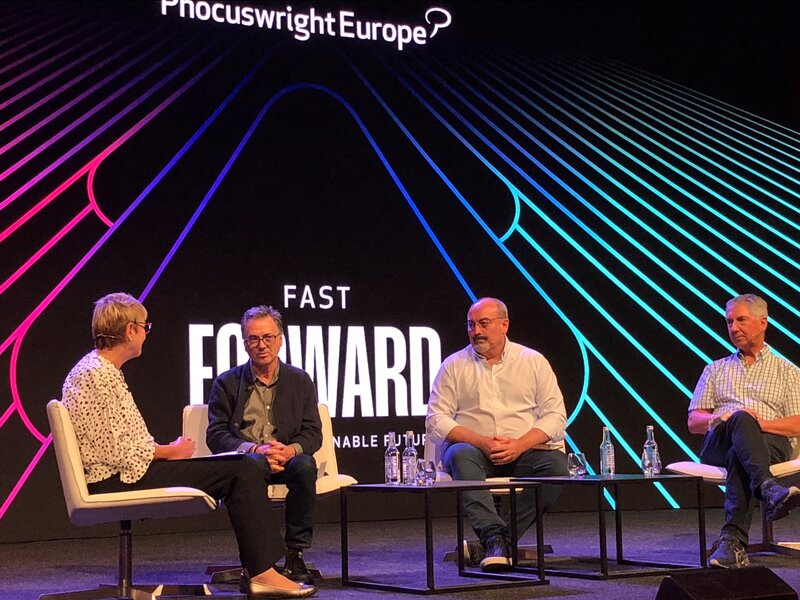 Phocuswright Europe: Travel warned about missed opportunity to become more sustainable
Senior industry pundits discussed predictions and challenges for the travel sector at the annual conference in Amsterdam
Concern that the travel and tourism industry is putting sustainability on the back burner as the sector enjoys a post-pandemic rebound were raised at this week's Phocuswright Europe conference.
Timothy Hughes, vice president for business development at Agoda, told the event in Amsterdam that the strong COVID recovery proves "everyone who gets the chance to travel will do it".
But he said he fears that "we are getting in the red Corvette, pouring in the petrol and sustainability is not an issue anymore".
Hughes said every stakeholder in the sector, including private companies, governments and tourism authorities has a duty to use the opportunity of the COVID shut down to operate more sustainably.
But he said in Thailand, where he is based, there was an opportunity to control visitor numbers at some of its most popular beach hot spots, "but they did not really do that".
Industry consultant and principal at T2Impact Timothy O'Neill-Dunne, said the industry is not being truthful in terms of its ability to cut COs emissions.
"The big lie is net zero 2050," he said, claiming the industry will not be able to achieve that. "There's a certain amount of greenwashing going on.
O'Neill-Dunne said sustainability is at the forefront of challenges facing the sector, but he added:
"We have made some bad decisions and continue to make bad decisions now. One is the abolition of big aircraft."
He said the challenge is travel is needed so the question is not simply how to cap it in the face of the need to enable it to happen more sustainably.
O'Neil-Dunne cited the decision by the Dutch government to cut capacity at Schiphol airport by 20% by November 2023 to reduce noise pollution. "What's that going to do to this country?"
He added: "If you want one place where it [the industry] is broken, it's the airports. That's going to be the biggest constraint going forward.
"Of the top airports in the world 95% are slot constrained today. We need to solve the airport problem big time."
Hughes said another important challenging facing travel is to take the huge amounts of data the sector has and to provide actual insights.
"There's a gap between data and insight. We suck in all this data but no one's doing the insight part. We have to build products that take the data and provides insights."
O'Neill-Dunne predicted more innovation, particularly in fintech and said what OTA Hopper is doing with data to provide its users with meaningful insights is "really interesting".
Rod Cuthbert, founder of Viator and now an industry investor, acknowledged the industry's challenged, but said:
"It's easy to por scorn in the industry and say we are not getting better but we are. Is it rough round the edges? Yes.
"But collectively we do wonderful work and a day in the life of the travel industry is a whole lot of technology coming together to do wonderful things. We should not feel bad."