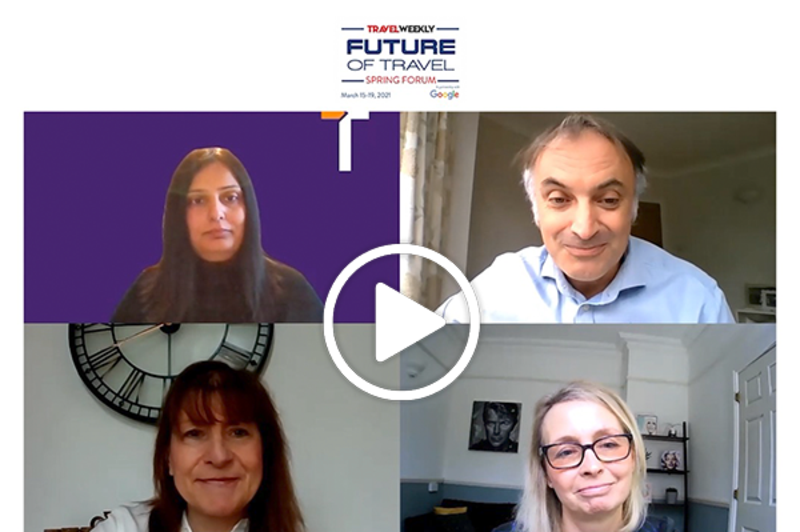 Travel firms face demands for hybrid working practices from millennials and gen Z
Experts discussion on staffing at Travel Weekly's Future of Travel Spring Forum
Travel firms should expect hybrid working practices to become the norm post-pandemic, particularly as younger generations expect more flexibility from employers.
A Future of Travel Spring Forum session on staffing and operations heard firms will have to assess the implications for their businesses and duty-of-care obligations to remote workers.
Companies are expected to face more official flexible working requests from employees, who will use the experience of the past year to show working from home is feasible.
---
---
Gail Kenny, co-owner of Gail Kenny Executive Recruitment, said a recent YouGov poll found two-thirds of people will seek some form of remote working post-pandemic.
"Many people will want that hybrid of being able to work three days in the office and two days at home, whether it's on rotation or however it's set up," she said.
Kenny said accommodating this change could be particularly challenging for smaller firms, but it was a trend among younger workers that the pandemic would accelerate.
"They want flexibility in the workplace and they place massive value on that," she said.
Mary Wilson, chief people officer at Gold Medal parent dnata Travel, agreed hybrid working is likely to become more prevalent, particularly among younger workers and in sectors such as IT. "Having gone through the past year, working from home, people will say it has proved the concept can work," she said.
Ami Naru, Travlaw head of employment, said firms do not necessarily have to change their contracts or employment policies to adapt to hybrid working. But she said there must be an acknowledgement that the place of work implied in contracts has changed.
"There will be more requests to work from home, whether on a permanent or full-time basis," she said. "Employers and employees will have to have an open dialogue and reach agreement."
Attracting generation z and millennial staff, managing those returning from furlough and legal obligations towards employees working from home are just some of the subjects discussed in today's Future of Travel Spring Forum sessions.

Watch in full here: https://t.co/CXcidtA4jn pic.twitter.com/gBEUfIuBn4

— Travel Weekly (@travelweekly) March 16, 2021