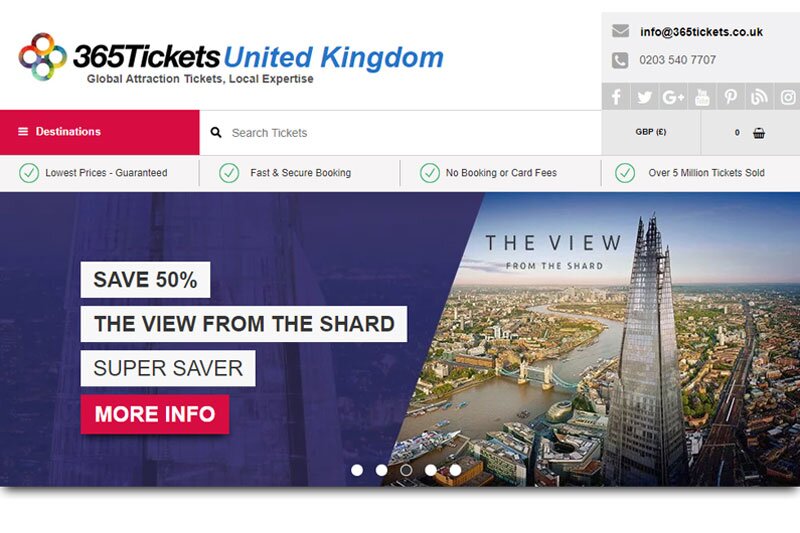 Internet entrepreneur appointed chairman of 365Tickets
Aaron Chatterley is founder of 'Europe's largest' online beauty retailer
Internet entrepreneur Aaron Chatterley has become the chairman of attraction tickets specialist 365Tickets.
In 2005, Chatterley founded feelunique, which now claims to be Europe's largest online beauty retailer, turning over more than £100 million a year.
Chatterley recently led a partial sale of the business to private equity investors and stepped aside as chief executive.
His involvement in online businesses began in 1996 when he set up web development company SP New Media, and he has also worked with Sky as an internet and e-commerce business commentator.
Chatterley said: "365Tickets has a truly incredible story, establishing an online ticket distribution platform in Jersey…back in 1997 and holding some of the strongest supplier relationships within the attraction and activities industry with the likes of the Walt Disney Company Ltd, Merlin Entertainments, Historic Royal Palaces and Puy du Fou."
He said 365Tickets has "exceptional USPs, industry experience and an accomplished, highly-regarded reputation for global ticket distribution".
Tim De Gruchy, managing director at 365Tickets, said Chatterley had "resonated" with him when he heard him speaking at an international e-commerce business event.
"365Tickets is in growth mode…supported by a knowledgeable and committed team," said De Gruchy.
"We believe that Aaron's experience with successful financial structures to support investment and growth will be of great value."