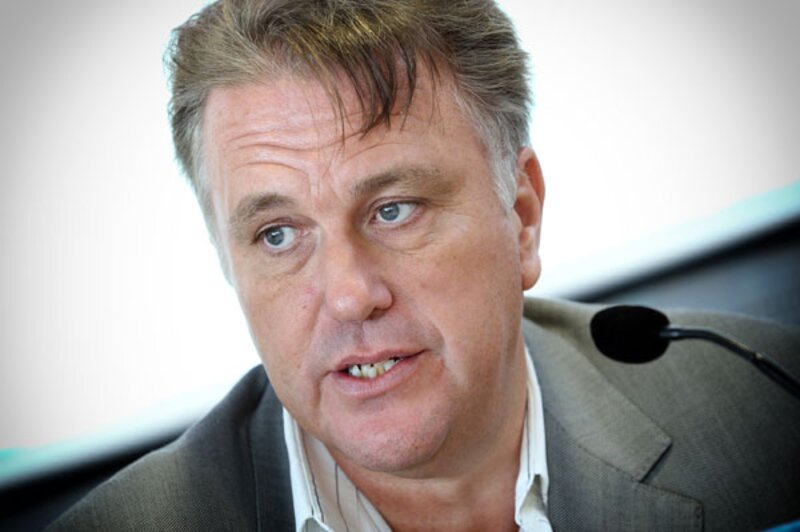 Industry entrepreneur Steve Endacott invests 'substantial sum' in Trending Travel
Backing comes amid latest crowdfunding bid to raise £500,000 by social influencer OTA
Travel industry entrepreneur Steve Endacott will invest a "substantial sum" in Trending Travel as part of the influencer platform's latest £500,000 crowdfunding investment round, which value the business at £4 million.
He will join the board as a non-executive director and take responsibility for shaping Trending Travel's technology platform, as well as helping to recruit trade partnerships and develop relationships with tourist boards.
Keith Herman, Trending Travel chief executive, said: "It took me 12 holes of golf to convince Steve to open his cheque book to invest and join our journey as a non-exec director.
"Trending Travel is the one of Europe's fastest growing social media travel businesses and provides a successful route in consumer acquisition outside of Google.
"We are excited to bring somebody with Steve's travel experience and contacts onto our board."
Endacott already has stakes in companies including eco (Electric Car Organisation), Working at Home Solutions, Canny App, The Content Gym and Travel Solutions Network (TSN).
He commented: "Working with Keith and the Trending Travel team during negotiations of the Travel Solutions Network (TSN) homeworker sales support deal opened my eyes to what a low-cost route to customer acquisition that the guys have developed.
"The customer reach that Trending Travel's influencer network has and the volume of leads their activity generates truly amazed me and made me realise what an exciting new route for attracting travel bookers Trending Travel had developed."
Trending Travel uses unique content to engage with consumers primarily via Instagram, TikTok and Facebook.
The site aims to create travel desire, along with a call to action to purchase the trips, destination or hotels being promoted.
Trending Travel has an Atol licence, allowing it to dynamically package holidays to partner hotels or enter into agency agreements with bonded tour operators.
Herman said: "Trending Travel is unusual in that it has a two-pronged strategy encompassing pure media promotion and/or combining it with direct holiday sales.
"We deliver unique media focused collaborations with our suppliers to generate demand for our partners destinations and/or hotels.
"This demand is generic and is either fulfilled directly via our sales agents or drives 'halo' sales via the partner websites and/or high street travel agency shops.
"Demand is normally for individual holidays, but Trending Travel is also creating group events with over 200-plus attendees. The Trending Travel brand is about providing inspiration via our influencers as to what is hot and what is not, in the travel landscape."
Endacott added: "Trending Travel clearly has the capability to be a great 'flash sell' site, but this categorising ignores its 'inspirational' capabilities in an OTA [online travel agency] space which demands that their customers choose a destination, date, and hotel type, before they even know what is available.
"Trending Travel users its influencers' video content to create demand and inspire customers to choose a destination.
"This directional-selling capability is highly attractive to tourist boards, tour operators and hotel operators as Trending Travels demand is focused on partners' products and not fragmented by search options offering everything under the sun."
Trending Travel has already raised £320,000 from a crowdfunding round that closes on May 13.
Herman said: "We are highly confident of reaching our second funding target of £500k and have agreed to allow over funding to £800k before closing fund raising at our current £4 million valuation.
"The value of Trending Travel is only going in one direction, and it will be an exciting ride for investors and management alike.
"Our initial focus remains on travel, but investors are already asking us which business verticals are next."
Endacott added: "I think this is one of my most exciting investments and I'm happy to recommend it to any individual who understands that Google's stranglehold on travel advertising is doomed by the explosion of social channels that provide alternate route for travel marketing."