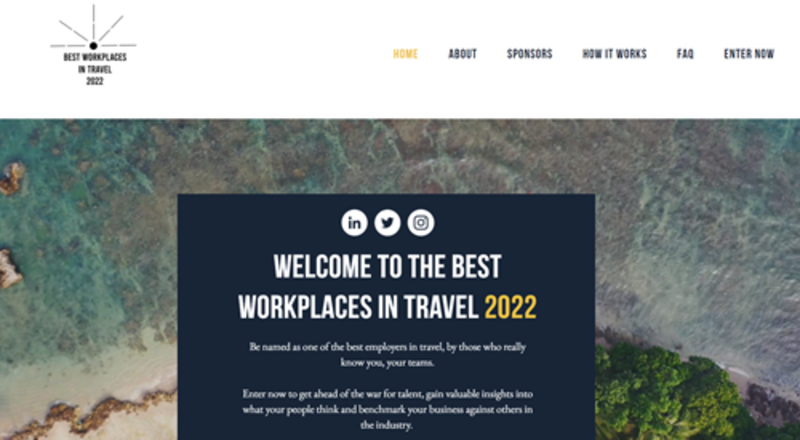 Gail Kenny sets out to honour employers with 'Best Workplaces in Travel' award
Staff survey has been launched in partnership with employment consultancy Purple Cubed
Specialist travel recruitment firm Gail Kenny Executive Recruitment has started a search for the best places to work in travel.
The firm has launched an employee survey aimed at people working in travel businesses alongside employment consultancy Purple Cubed.
Gail Kenny, founder of Gail Kenny Executive Recruitment, said Best Workplaces in Travel is a first for the sector.
She said its launch comes as many travel businesses have been working hard to put the wellbeing of their staff first during challenging times during the COVID pandemic.
She said: "After consulting with a number of travel operators, there is definitely an appetite to get involved with Best Workplaces in Travel.
"The benefits speak for themselves. Industry recognition will help boost employer brands which ultimately helps attract, engage, and retain talent.
"And the survey provides invaluable people insights and helps companies to benchmark within our industry. We need this post pandemic to build back better".
Travel operators and agents, including OTAs, will be invited to enter the Best Workplaces in Travel Survey that will ask employees what is important to them.
They will rate their employer against delivery of these factors, answer key questions and give the employee a net promoter score indicating if they would recommend them.
Travel sector staff have been given until March 1 to complete the survey before shortlists are announced ahead of an awards ceremony in London on May 4.
Kenny devised Best Workplaces in Travel with Jane Sunley, founder of Purple Cubed, which already runs a similar initiative in the hospitality sector.
Jo Harley, managing director of Purple Cubed, said: "We've been supporting the best of the best employers in hospitality for 20 years and already facilitate the Best Places to Work in Hospitality listing.
"We're delighted to now extend an opportunity to travel industry employers to gain recognition and profile as great places to work. Our expertise and employee engagement technology support this is in a unique way."
Purple Cubed are workplace culture experts that works with organisations on retention and employee engagement solutions to create rewarding places to work.