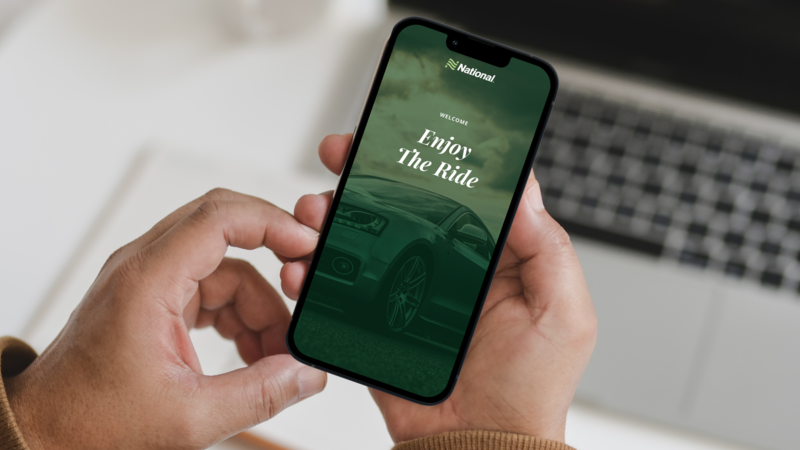 National Car Rental gives users more speed and control with revamped app
One-click reservation and a more user-friendly experience promised by the global vehicle rental firm
A revamped National Car Rental app has been launched offering a more user-friendly experience for customers of the firm's brands.
Updates include one-click reservation allowing authenticated users a more streamlined reservation experience, said National Car Rental.
The app also offers a feature that allows users the ability to view additional rental options from Enterprise Rent-A-Car when a National location is not available.
Paul Reh, vice president of global customer experience and digital for Enterprise Holdings, said: "The new National app is designed to put more speed, choice and control in the palm of your hands.
"This release signifies our continued investment in both our brands and the customer experience."
Other additional features in the redesigned app include automated application of Emerald Club members' profile details as well as booked and previous rental information.
The app also offers the ability to search National locations worldwide and view location details, hours of operation, addresses and phone numbers and directions.
Users are also offered roadside assistance or 24/7 customer support, and access to frequently asked questions and the app supports Fingerprint and/or face ID recognition.
Emerald Checkout at participating airports allows members to scan a vehicle and view details including mileage and features, confirm rental options and speed up the exit process.
National said the improved app gives greater control for users including reservation assistance to provide information about a customer's rental and the ability to extend a rental directly from the app by simply choosing a new return date and time.
"The launch of the new mobile app is part of a major effort across Enterprise to enhance the customer experience and remove friction around the most critical steps in the rental journey.
"This high-tech, digital-first approach aims to evolve the rental experience to deliver enhanced convenience, control, personalisation and transparency."