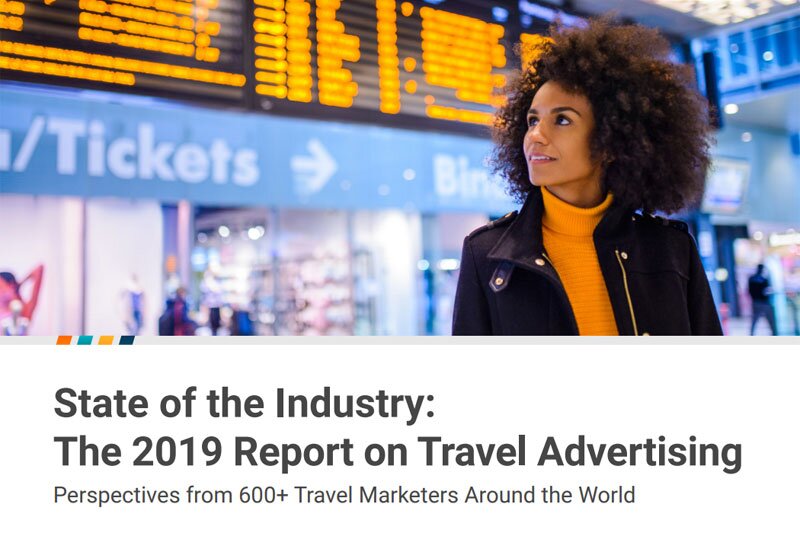 The biggest story in travel marketing? Social has arrived, finds Sojern study
Majority of digital spend going on Facebook and Instagram
The first global survey of travel marketers by programmatic platform Sojern has found social marketing has arrived and firms are dedicating increasing budgets to it.
The 50-page 'State of the Industry' report, conducted by independent research firm Dynata, on travel advertising took the view from over 600 respondents from 46 countries.
It asked about travel marketing biggest challenges and opportunities and gauged what the latest strategies and approaches being adopted by firms in the sector.
Jackie Lamping, vice president of marketing at Sojern, said: "What we found, that was surprising was that the majority of digital spend is going on Facebook and Instagram.
"That was not necessarily true two or three years ago. Facebook was more of a branding tool and had not really come out yet with products tailored to travel.
"In the last 18 months they have come out with dynamic ads for travel. That has made it a lot easier to target audiences in a more granular, more personalised, way and performance is getting better.
"Now marketers can use it for branding, targeting more audiences, to drive more booking and to re-engage with loyal customers."
Another booming area for travel marketers on the world's leading social platform is the advent of 'stories' and the use of video on Facebook and sister channel Instagram.
"Consumers are moving off Facebook to Instagram and post content is becoming story content, and advertisers are making that transition too.
"We asked how much are travel brands looking to invest and clearly everyone is moving money into the story format.
"This new format means you can really showcase your property or experience, the challenge is getting it into that little box and doing it in three seconds."
Sojern is offering its travel clients expertise in creating video content for social through Adphorus, the Istanbul start-up it acquired in 2017.
Its technology takes existing content, like a TV ad, and reconfigures it for use in Facebook and Instagram Stories.
Lamping, said the travel marketers survey found firms of all sizes and advertising budgets are looking to Facebook and Instagram as they look to dial down their reliance on Google.
"That's probably because if you are really small or an individual hotel it's really hard to compete in search with the OTAs so you need to find another channel," she said.
The survey found delivering personalised offers and adverts was the top priority for travel marketers across the planet.
But it also found those based in Europe were most concerned about the use of personal data and regulations.
"I was really impressed in the desire to personalise the consumer experience," Lamping added.
"Travel is much more advanced than other sectors in that desire to not treat everyone the same and send them a mass market message.
"It's all about delivering a great experience. Travel marketers are seeing personalisation as the vehicle to achieve results, to achieve ROI, and direct bookings."
Lamping also said the report found a trend of the larger companies with the bigger budgets starting to bring automated programmatic marketing in-house.
In response, Sojern has established a new service called Sojern Inside which works with partners to develop the skills and know-how while continue to partner with them.
Lamping said Sojern sees this as a natural development of a technology that is maturing and proving itself, and a similar move in-house was seen when PPC and SEO became established.
"Enterprise businesses are starting to bring programmatic in-house whereby they are staffing up teams internally and taking more control over how they are making decisions.
"This is something that the industry has been talking about for a long time. We are only now starting to see brands who were saying they wanted to do this several years ago ready to actually do it."
The survey found, among the larger enterprises in Europe with annual budgets over $1 million, 89% were already or have an appetite to take programmatic in-house.
Sojern's State of the Industry: The 2019 Report on Travel Advertising report is available here