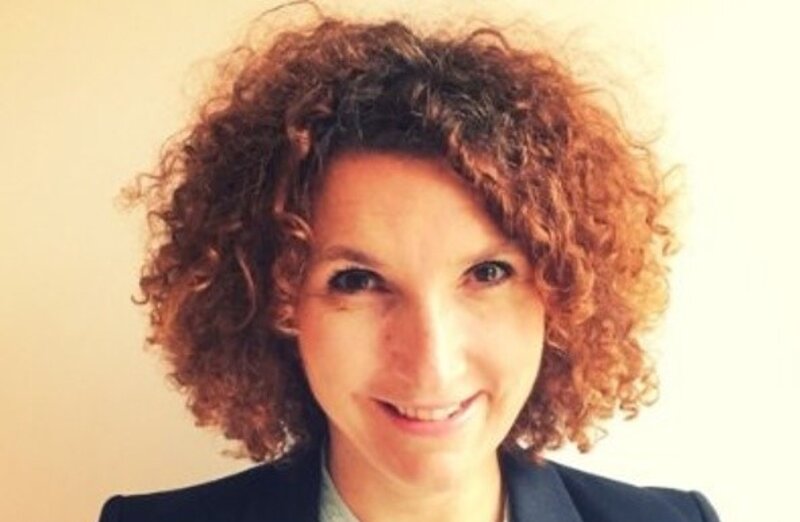 Guest Post: Building a sustainable future for European travel
Sojern's Celine Chaussegros looks at some of the key travel for the sector amid a 'new normal' for travel marketing
Celine Chaussegros, managing director for Europe at Sojern, looks at some of the key travel for the sector amid a 'new normal' for travel marketing
This past year has upended the entire travel industry.
With ever-changing regulations and lockdowns, dwindling budgets, and fluctuating traveller comfort levels, it feels impossible to deploy a successful marketing strategy.
Just when traveller intent was increasing, the most recent wave of lockdowns has forced the industry to adapt once again.
However, there is hope on the horizon: COVID-19 vaccines are being distributed at a record pace and, even in the midst of uncertainty, travellers still want to travel.
In fact, 89% to 96% of European travellers are prepared to travel domestically by July 2021.
Even as the COVID-19 situation continues to change, travel marketers can capitalise on traveller desire and build a sustainable future for European travel.
Future success requires balancing short-term flexibility with long-term strategies to win confidence and bookings both now and in the future.
Understand changing traveller objectives
While further lockdowns are looming, the travel industry is poised to fare better this year than in 2020.
Airlines are committed to flying at limited capacity, hotels are open with modifications, and potential travellers are more organised working from home.
This established foundation presents key opportunities for travel brands. However, to capitalise on this foundation marketers must understand changing traveller objectives.
From there, they can design strategies that meet today's needs and build future demand.
Currently, travellers are far more confident in domestic and regional travel.
Access to medical care at a destination is also a key concern, particularly for older demographics.
Travelling closer to home offers greater safety, security, and access to medical care, all while enabling travellers to book last minute.
As booking windows get shorter, brands must continue to offer flexible cancellation policies. While these are today's traveller sentiments, it's important to remember that intent can change quickly.
When looking at travel intent and confidence within Europe, for the summer months – France, Italy, and the UK are currently the top three destinations searching for European summer holidays.
Regional flight bookings show a slightly different pattern, with countries such as Spain and Greece benefiting from travellers making bookings already, whereas the UK and France have seen a drop in confidence compared to 2019 volumes.
When looking at 'trip duration' there has been a significant shift towards longer trip durations when compared to 2019 summer holidays.
Take an industry-level approach
COVID-19 is here to stay. This means the travel industry, as a whole, must manage it collectively.
Just as travellers have an individual responsibility to adhere to regulations, there is an industry-level responsibility to keep travellers safe by offering a consistent experience.
For example, some European countries can't acknowledge PCR tests that other countries perform, which can leave travellers stranded.
If the industry wants to give travellers the confidence to book, it must advocate for standards that transcend borders.
Some examples of cross-border standards could include digital tools like e-certificates, health passports, negative tests, or vaccine requirements.
On a smaller level, implementing industry-level standards may be as simple as going back to basics.
Cleanliness, hospitality, and a commitment to finding new and innovative safety solutions will go a long way in winning customer confidence–and repeat bookings.
Rethink old metrics
Using yesterday's metrics in today's travel market simply won't work. Marketers must find new ways to deliver results with limited budgets, putting more pressure on campaigns.
Prior digital spend was allocated to direct response, but people aren't ready to "book now." Branding campaigns build awareness and align more with where customers currently are.
Branding campaigns are also less expensive, more flexible, and easier to track.
In addition to running branding campaigns, marketers must focus on delivering a message travellers want to hear.
Smaller destinations are in-demand, and that will likely continue in the foreseeable future.
Trends, such as undertourism, highlight travellers' desire to visit often overlooked places that are far away from crowds.
Safety and trust are no longer optional, and ads must convey both to drive future bookings.
In fact, some of the safety measures will be here forever and will likely create a better experience in the long run.
As marketers design campaigns, they must leverage data that highlights traveler intent and feelings rather than just bookings.
What are their intentions when browsing? Do they feel safe during their trip? Answering these questions is certainly more complex than a simple booking and requires more data sources and good interpretation.
However, these insights are pivotal to deploying successful campaigns. The right global partnerships can enable access to additional data sources to better understand traveller intent.
By collaborating with global entities like theUnited Nations World Tourism Organisation (UNTWO) and European Travel Commission (ETC),  hotels and attractions can drive additional bookings when travellers are ready to go.
In addition to booking, these organisations also focus on achieving sustainable business practices, which will capture consumer attention.
In addition to organisations, hotels and attractions must partner with previous competitors, such as neighboring cities, hotels, and more.
These types of collaborations will bolster buying power, increase awareness, and will play a key role in destination tourism recovery.
While the travel industry has certainly been subjected to immense change it is still incredibly resilient.
Even now, brands are finding new ways to adapt to restrictions and build customer confidence.
By continuing to stay abreast of changing traveller wants and needs, collectively promoting industry-wide standards, and leveraging new metrics and traveller data, brands can build a sustainable future for European travel.