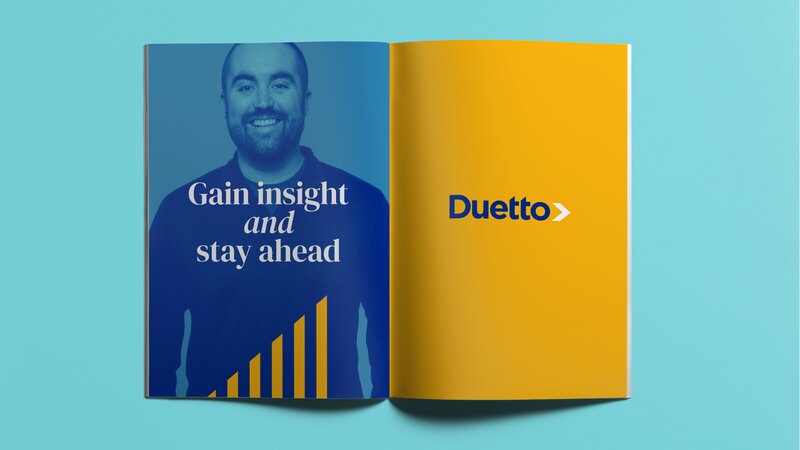 ITB 2023: Duetto promises greater revenue for hotels with new branding
The San Francisco-based revenue management software specialist has updated its original identity inspire by car manufacturer Alfa Romeo
Hospitality revenue management software developer Duetto unveiled a rebrand at the annual ITB Berlin trade show this week.
The new look replaces the old Duetto corporate identity that was inspired by Alfa Romeo cars.
Duetto said the brand refresh continues to reflect its founder's original vision incorporating the mathematical greater symbol alongside a "dynamic colour palette".
The San Francisco-based firm hopes it will differentiate it from other hotel revenue technology suppliers.
Chief Executive David Woolenberg said: "Our original logo was taken from the iconic curves of the Alfa Romeo Duetto.
"Not only was it an aspirational car for our co-founder, Marco Benvenuti, but it also symbolised speed and acceleration, all delivered with a fantastic driver (user) experience. It was no mistake that the curves also evoked the greater symbol.
"Now, as 2023 gets underway, and as the hotel industry is truly on an upward trajectory, seeing figures surpassing those of 2019, we unveil a brand refresh for Duetto.
"One that has all the hallmarks of our past and represents our promise to our hotel clients: Duetto delivers greater revenue."
The Duetto now offers easy-to-navigate pages on property types, including hotels, casinos, resorts, and extended stay, as well as revenue challenges, such as total profit optimisation, multi-property management, forecasting, and reporting.