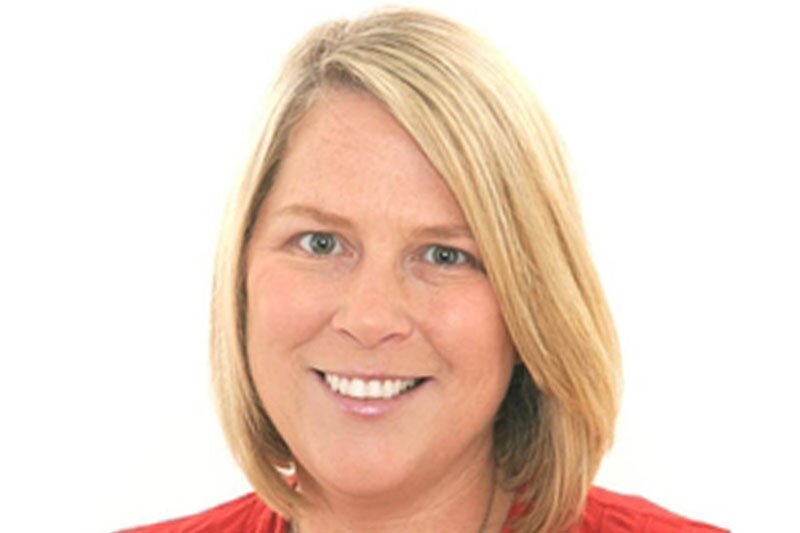 TTE 2020: Travel tech trends affecting the corporate world
'C-Suite: Question Time' panelist Rachel O'Brien of CWT reveals trends affecting business travel
This year's Travel Technology Europe will once again welcome a panel of experts to discuss the most important issues facing the travel industry today.
The annual thought-leadership panel 'C-Suite: Question Time', taking place on Wednesday 26th February at 14:00, will be chaired by Charlotte Lamp Davies, founder of A Bright Approach, who will be asking CTOs, CIOs and CMOs from different travel sectors what is keeping them awake at night.
We spoke to one of the upcoming panelists, Rachel O'Brien, CTO at corporate travel management company, CWT, to ask what key technology trends are currently affecting the business travel sector:
What is the biggest tech challenge facing the sector at the moment?
There are some key pain-points that particularly irk business travellers like me, which technology has yet to effectively solve:
Airport Security is one. Delays and adjustments in protocol make it hard to keep up with the changing tide. Being informed can take the sting out of airport drudgery.  So real-time apps, giving travellers a heads up on security guidelines, wait-times, flight delays, weather conditions at the airport and what can be carried onto your flight – can certainly help to ease commuter friction.
But it's the streamlining of airport security that every frequent traveller fantasises about. And technology, or rather biometric technology is the keyholder to this holy grail.  Through a combination of gateless boarding, mobile passports, Visa management and Mobile global entry, the most anticipated part of your trip should begin at the airport rather than once you exit customs.
Another key challenge that technology should be able to provide a solution to, is traveller safety. As a female travelling alone, often to destinations I'm unfamiliar with, I need to know where is safe to walk, neighbourhoods to avoid and who to call if I need help for example.
Whilst apps exist that with one tap contacts the police using your geolocation, nothing goes so far as to help travellers actually plan around risk; providing alerts and guidance of what to do if the risk in your vicinity increases.
What is the biggest opportunity?
To create a stress-free, seamless, pre through to post-trip experience for the travelling employee in the following ways:
Know-me capability: automatically and intuitively adjusting meetings or reservations in response to delays or unscheduled itinerary changes. Providing the traveller with real-time itineraries, detailing where they're going next, whilst alerting the next service provider that they're on their way.
Mobile payments: a mobile identity wallet that holds relevant personal information about an individual and their methods of payment. Allowing users to engage with a new service, share relevant identify information and make a payment using a stored card. Eliminating the need for them to fill in forms when checking into a hotel or collecting a rental car.
What do you think is preventing the sector from taking advantage of these opportunities?
Fragmentation and cooperation.
There is no single player that can cover every point of interaction during business travel and so fragmentation occurs. Many organisations are focusing on pieces of the ecosystem, but they compete with each other and create incompatible or conflicting systems.
Any partner that joins the travel eco-system must create many solutions to match the interactions with technology vendors or make a choice to bet their business operation on a single vendor's solution. It's therefore inevitable that solutions created around many incompatible parts produce inconsistent traveller experiences.
How can travel technology help in developing more sustainable travel options?
The word "sustainable" in relation to travel has a triple value: sustainable for the budget of the organisations, sustainable for the projects that are "served" by the travel, and sustainable for the health and life of the travelling staff members.
Tech and data can support on all three fronts by connecting travellers and travel managers to environmental, ethical and economic information and optionality that's relevant and attuned to the travel being purchased.
An obvious example is providing both a rail and air option as the primary form of travel, which CWT's newly launched China booking tool (myCWT) offers today. Layer onto that data around total length of journey, CO2 impact and offsetting cost alongside trip cost and travel time and all three 'sustainable value' needs are addressed in one, enabling more informed sustainable decisions.
Which sector would travel tech be wise to learn from and why?
Disrupters and challenger start-ups taking creative "greenfield" and agile approaches to solving problems and prioritising user experience.  Examples being Lumo, which predicts flight disruptions and proactively tries to help passengers rebook. Or Avoia, using machine learning to offer more personalised car rental suggestions.
It's not always household names that inspire – it's those brands that really understand the technology and trends that may seep into the landscape in corporate travel, now and in the future.
What is the most 'over-hyped' technology at the moment and why?
As within pretty much all industries, Blockchain within the travel arena is over-hyped. It's often defined as technology looking for a use case.  And many start-ups attempt to squeeze it into their product to gain investor attention, when much simpler proven technology solutions such as distributed databases would suffice.
Setting up a travel specific Blockchain (commission claims, traveller ID etc) is still something that will be a major challenge in a fragmented market. Either way, the travel industry will likely 'inherit' the adoption of blockchain from other sectors including Finance (with the reuse of distributed ledgers starting to extend beyond the original industry's use-cases) and Government (for social security and passport controls / Digital ID),
Finally, tell us why visitors should attend the C-Suite Question Time session?
Typically, this event is standing room only – hosted (six years on the trot) by Charlotte Lamp Davies, who's notorious for asking thought-provoking questions with the potential to spark years of ongoing discussion.
With a fully international panel, the most international panel the show has ever had, it promises to be a lively and sparky debate, covering topics that typically keep execs up at night!
Rachel will be joined by fellow panelists Manuel Hilty, CEO – Nezasa; Jeff Pan, CEO – Flymya; Dirk Tietz, CDO – Der Touristik; and Julie Grieve, Founder & CEO – Criton in the Innovate Theatre between 14:00 – 14:40 on Day One of Travel Technology Europe.
Register for your free tickets to attend the show, taking place at Olympia London, 26th & 27th February 2020 via traveltechnologyeurope.com. Tickets also provide visitors with entry to sister show, The Business Travel Show.