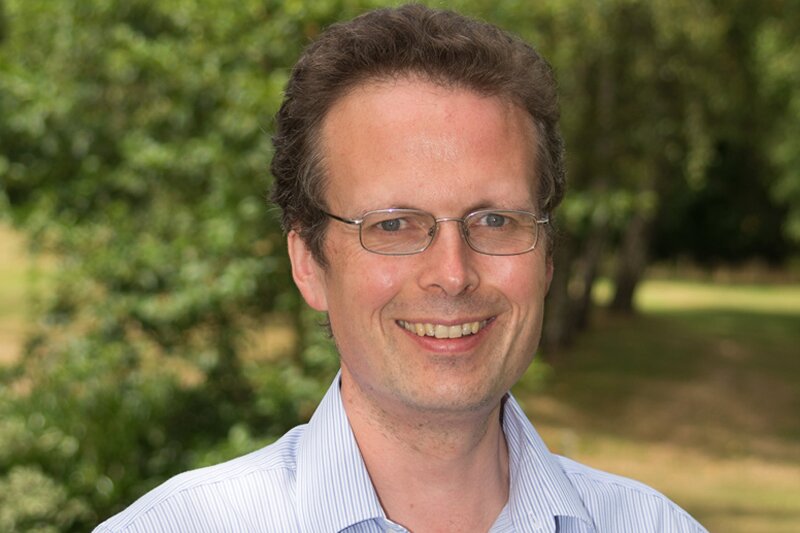 Guest Post: Winning marketing tactics in the year of the 'staycation'
Fresh Relevance chief executive Mike Austin identifies opportunity for smart travel providers to drive significant revenue
Fresh Relevance chief executive Mike Austin identifies opportunity for smart travel providers to drive significant revenue
If you have tried to book a short getaway to the British countryside lately, you probably didn't find much availability until mid-November. The ongoing unpredictability of new lockdowns, alongside a general cabin fever, is causing a new-found appreciation of the 'staycation'. After over four months of government-enforced lockdown in the UK, consumers are feeling more and more desperate to spend a few days away from their homes.
Given these considerations, it's no surprise that when the government announced the end of the non-essential travel ban in the UK in June, we saw revenue of domestic travel providers jump to 127% of their pre-pandemic sales. This was the fastest recovery across the travel sector. Other specialists, such as providers of cruises or overseas travel, also recorded a slight revenue increase over the same period, but still remained below their pre-crisis bookings.
So how can you cater best to changing customer habits and behaviours? Keep on reading for ideas how to encourage bookings for this year and beyond.
Catering to different interests and budgets
As we've seen, online revenue for staycation providers has increased significantly over the course of June. Similar to how shopping behaviours changed during the pandemic, consumers have adapted their holiday plans and booking criteria. A trip this year needs to tick several boxes – for example, being easy enough to get to safely, being picturesque as well as self-contained. Websites should be geared up to provide all this important information in one place in a visually appealing way to capture the imaginations of prospective holidaymakers.
At the same time, the holiday budget that bookers are able or willing to spend on a vacation might have changed significantly. With a recession looming and the government furlough scheme coming to an end in October, some consumers will be bracing themselves for potential unemployment and starting to become more cautious with their spend. Others had been planning to go on a more exotic, far-flung holiday and might now have more budget to spend as they decided to go on a domestic holiday instead this year. To cater to those very opposite needs of different customer segments, travel companies should highlight offers that are most likely to fit the shopper's individual budget. This could be done by grouping recommendations by holiday budget, e.g. low-budget vs. luxury, or by using AI to predict the price affinity of new website visitors to show relevant offers and reduce bounce rates.
Building trust through social proof
Covid-19 has caused a lot of consumers to purchase online for the very first time and many of these novice shoppers might now be looking to book their first holiday online. For these bookers, the online experience should replicate as much as possible what they would normally experience when interacting with a travel agent. Live chat functions and the ability to ask questions, interact with a salesperson and seek advice should be implemented so that the customer feels as supported as they would be face-to-face.
Holiday providers should also leverage social proof tactics in their marketing to build trust. This could be done by including authentic user-generated content, such as recent customer photos, on the website and in emails. Customer reviews and recommendations can make the difference between a booking and an abandonment. Include detailed, up to date reviews on the website and in marketing messages to provide prospective customers with reassurance that the accommodation or overall holiday is as safe, enjoyable and relaxing as advertised. Inspirational, real-time content from happy holidaymakers alongside practical advice and reassurance can go a long way in encouraging novice or undecided consumers to make a booking.
Basing marketing on real-time data
The pandemic has brought a lot of change to our lives, so it's important to remember that historic customer data is probably not that relevant in this new world. As customer behaviour continues to change with the most recent events, marketing and eCommerce decisions should be based on real-time browsing and purchasing data.
Behaviour-based tactics are generally highly effective and yield higher conversion rates. A browser's behaviour, such as their actions or inactions can tell brands a lot about their interests and preferences. Leveraging the information that bookers share through their website browsing, email interactions and abandoned bookings can help travel companies build a picture of the customer's current interests and use these insights to effectively market to them.
If a visitor searches the website for a domestic holiday for specified dates, or a certain type of holiday (like a treehouse stay as opposed to a holiday cottage) and does not make a booking, the information can be used to trigger a booking abandonment email with this holiday and other relevant offers. This, in addition to a welcome back pop-up letting them know that the treehouse is still available the next time they visit the website, are proven ways to help shoppers complete their booking without having to complete the search all over again.
2020 has been an incredibly challenging year for the travel industry, but with travel restrictions slowly being lifted and many consumers in holiday mode, there's opportunity for smart travel providers to drive significant revenue. To stand out among the competition and successfully generate conversions, the marketing and eCommerce tactics used will need to differ slightly from before the pandemic. A keen focus on the customer and providing reassurance are key – as is leveraging real-time data to really understand what resonates with bookers right now.