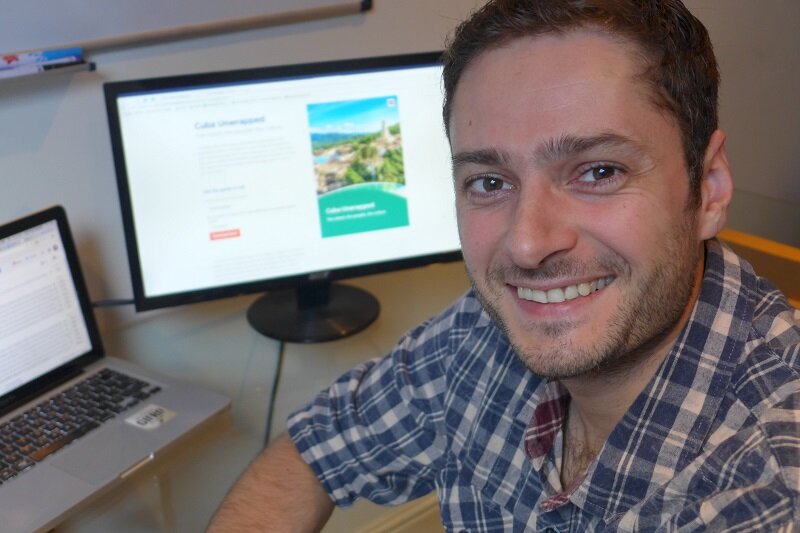 Guest Post: Why travel needs 'marketing as a service'
The sector presents a unique challenge, with high acquisition costs, a lengthy purchase cycle and low rebooking rates
By Matthew Barker, founder and chief exectuive, Horizon Guides
Travel marketing is a unique challenge. High acquisition costs, a lengthy purchase cycle and low rebooking rates all make tourism a tough nut for marketers to crack.
This is especially the case for SME tour operators who lack the resources, time, and expertise to keep pace with a constantly shifting landscape and intense competition from larger brands.
Marketers at larger, more sophisticated brands are familiar with the 'marketing stack' – a visualisation of how tech, processes and tactics fit together to create measurable, predictable outcomes:
Building and implementing a marketing stack is feasible for bigger firms with the resources to train and retain in-house talent and commission services from external agencies.
But smaller businesses have a very different experience. With limited in-house expertise and tight budgets, their marketing efforts tend to be more ad-hoc. It's often less a marketing strategy, and more a case of throwing spaghetti at the wall and hoping some of it sticks.
As a result there's a large segment of SME tourism businesses frittering their marketing budgets on pointless SEO campaigns, poorly-optimised PPC, and haphazard content marketing all further undermined by limited analytics and poor ROI attribution.
MaaS to the rescue
"Marketing as a Service" (MaaS) allows SME businesses that lack the necessary resources and expertise to access an enterprise-grade marketing stack.
As with the now-familiar Software as a Service (SaaS) model, MaaS replaces up-front expense with affordable, subscription-based pricing. It reduces the need for in-house recruitment or external agencies by automating core marketing functions with an on-demand, cloud-hosted solution.
For a fixed monthly or annual fee, a MaaS platform delivers a predetermined volume of qualified, purchase-ready customers direct to a business's sales team or ecommerce engine.
Outcomes may be in the form of remarketing audiences, marketing qualified leads, enquiries, sales, or any combination of the above.
In short, MaaS is a complete, fully-automated marketing solution. It replaces uncertainty and wastage with measurable, reliable and predictable outcomes:
How does MaaS differ from existing tools and platforms?
Marketing automation is already widely adopted, with a number of well-established platforms (Hubspot, Mailchimp, Marketo, etc) that automate certain aspects of the marketing stack. But businesses still need to create content, design ads and emails, and budget for their PPC campaigns.
MaaS doesn't simply optimise a company's existing marketing stack, it replaces it outright.
The major ad networks (Adwords, Facebook) are self-serve platforms with increasing degrees of automation. But ad platforms sell clicks, not results. Advertisers have to create landing pages, monitor analytics data and optimise their campaign performance to convert traffic into sales.
MaaS is much more than leasing traffic from Facebook or Google. It delivers customers not clicks and it provides all the data and information that a sales team requires.
Tourism-specific aggregators and intermediaries (Viator, Get Your Guide, Tour Radar, etc) offer valuable distribution for suppliers, but these are ecommerce sales channels as opposed to marketing solutions. They own the sale (and charge a hefty commission), and they retain the marketing data. Operators risk being reduced to a commoditised supplier, sacrificing the benefits of brand development and customer retention.
MaaS is not an intermediary and it doesn't seek to own the sale. It simply automates the process of acquiring customers and acts as a bridge between traveller and operator, connecting the two with less friction and lower costs than traditional marketing.
Horizon Guides is a connector between tour operator and travel consumer. The platform automates the process of content creation, acquisition, and conversion to deliver a consistent flow of customers to its partner tour operators.