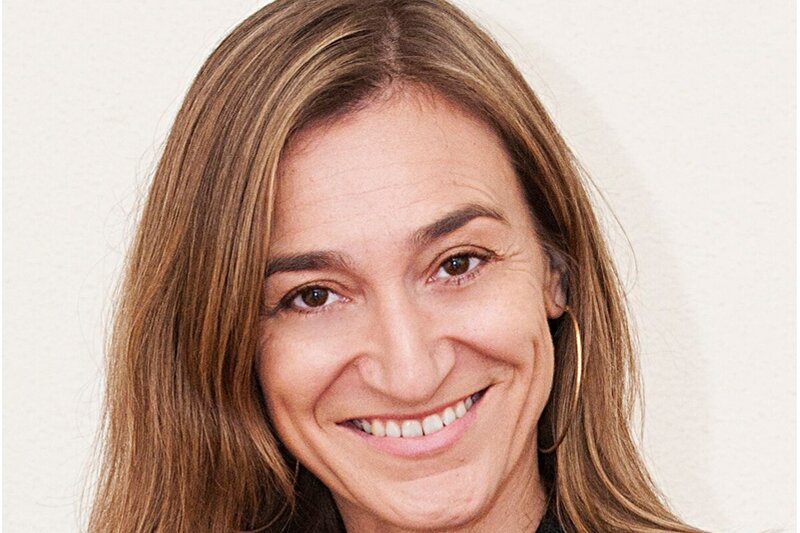 Guest Post: Travel's mobile marketing opportunity
Geo-location offers key opportunities for brands, says Noelia Amoedo, chief executive, mediasmart Continue reading →
Geo-location offers key opportunities for brands, says Noelia Amoedo, chief executive, mediasmart
The travel sector continues to see mobile driving revenue and brands of all sizes are expanding their strategies in this channel as a way to boost sales.
One of the key opportunities for brands in the travel space is geo-location. The user location is frequently used as an effective way to realise the full promise of the mobile channel, both to generate footfall traffic through location based mobile advertising, and to communicate with users who are likely to be interested in your product. Today, with huge app inventory available in programmatic marketplaces, it is possible to run these types of campaigns at scale.
Geofencing technology and the mobile programmatic environment now allow travel industry advertisers to not only launch their mobile campaigns around certain POIs, but also to measure footfall resulting from that campaign. For example, a hotel chain could launch a geofenced campaign around airports and long distance train stations (as they are more likely to find users interested in their products there) and then measure how many of the exposed users have actually visited their hotels. And of course, once you can measure, you can then optimize.
The technology is also in place to be able to link a specific advertising creative to a specific location, through 'dynamic creatives'. This allows you to show, for example, the address of the closest hotel within an ad, and when a prospect clicks, to lead them to it by opening a map on their phone.
Every potential customer who is close to a particular location will only see the dynamic creative developed to reach potential customers around that specific location. Offers can then be delivered using relevant images, animations, videos or native ads. Different offers can also be displayed depending on the city the user is in, and as a brand you have the ability to see granular reports of impressions and clicks around each point of interest, as well as visits.
You can also target users based not only on their current location, but based on where they have been in the past. There are plenty of data companies that have created user segments based on their location history, and you can use their data to reach segments such as frequent business travellers.
To summarize, geolocation based mobile campaigns allow you to:
• Target based on location, measuring and analysing impact from mobile campaigns on visits into physical sites
• Find an audience and create new audiences based on what their travels or daily commutes show about users' interests
• Dynamically change offers based on location, time and audience
In addition, travel companies also have many other mobile specific targeting variables that can help them reach their target audience. Mobile operator information is available, for example so, when users roam on a cellular network that belongs to a different country than the country their SIM card belongs to, you know they are traveling.
This allows travel brands to target international travellers whilst they're in the process of their journey. By targeting users roaming between international operators you can build loyalty or encourage specific travelling demographics to use your services next time they travel.
One important thing to note is that the underlying programmatic platforms that serve geo-fenced campaigns need to base their targeting on the location information provided by inventory suppliers to the programmatic marketplace. The extensive use of applications on smartphones and programmatic marketplaces has made it possible for advertisers to scale geo-fenced campaigns to extensive levels of reach.
The success of such campaigns depends 100 per cent on how accurate the location is of the users they target. Using the right media buying tools is critical therefore, to ensure they only use location information when it is accurate enough.
Despite the potential returns on the geo-fencing opportunity, there are many unrealistic promises being offered around the underlying tech that enables it. Testing and choosing the right technology is a crucial consideration, of course, but it's this accuracy element that lies at the heart of maximising the geo-fencing opportunity.
So, of all the considerations surrounding the opportunity location is actually the crucial element. The tools currently available that geo-target and measure vary widely in terms of their precision and accuracy. The opportunity is a robust one – and addressing these considerations below will go a long way to ensuring this new era of marketing opportunity benefits travel service providers and journeying consumers alike.
So, with this in mind, what can influence the accuracy of a geo-fencing campaign?
To realistically maximise geo-fencing and address the issues involved with accurately targeting, there are three crucial elements that need to be considered for a given geo-fenced campaign.
The first is fraud. Dishonest publishers or other middlemen in the supply chain will often send "fake" location information, that may not have come directly from the user´s GPS. You need to work with tools that can differentiate between what is fake and what is not, and certain double verification processes can counter this.
The second consideration stems from the fact that within the mobile channel, by definition, location information is only available within the GPS capabilities, and only native applications can access this information. Accuracy in the mobile web environment can therefore be very low.
Lastly, publishers implement in different ways. Some may decide to read and transmit latitude and longitude information differently. Some may cache it for a certain period of time, for example, and the length of that time will have an impact on the accuracy. For example, if a publisher stores location information for 15 minutes, the accuracy will be limited by how much a user may move in those 15 minutes. For maximum accuracy, it is therefore important to focus on advertising inventory offering the maximum level of accuracy
We recently ran a test to measure geo-fencing accuracy. A test banner was served via a tag that tried to access the GPS in the user ?s phone. When the code tried to access the GPS, a message was shown by the user ?s device asking for permission to gather information from the GPS. An OK was given in 55% of the impressions served during the campaign. When the GPS location was provided by the user, our system compared it with the location provided in the bid request.
The test revealed two things. Firstly, that there is much higher accuracy IN-app than within mobile web.
In app vs mobile web
With In-App in 23% of cases, users were within five metres of what we received in the bid request. By comparison, in mobile web, no request was found within less than 500 metres of the user GPS location.
Higher accuracy through tablets than smartphones
In the case of tablets 67% of the impressions showed the GPS location of the user to be within five meters of the location provided in the bid request, while in the case of Smartphones it was only 22% of the impressions.
Alongside these considerations, there are two further considerations for travel marketing here:
The first is the ability of publishers to control precision. To maximize accuracy retailers must ensure their campaign partners use trusted publishers that provide high levels of accuracy.
The second consideration is the wide variation of accuracy by supply partners. Our tests show that the distance between the location provided at media buying time and the users' GPS position when seeing the impression ranged from 28 to 68 per cent when comparing supply partners.