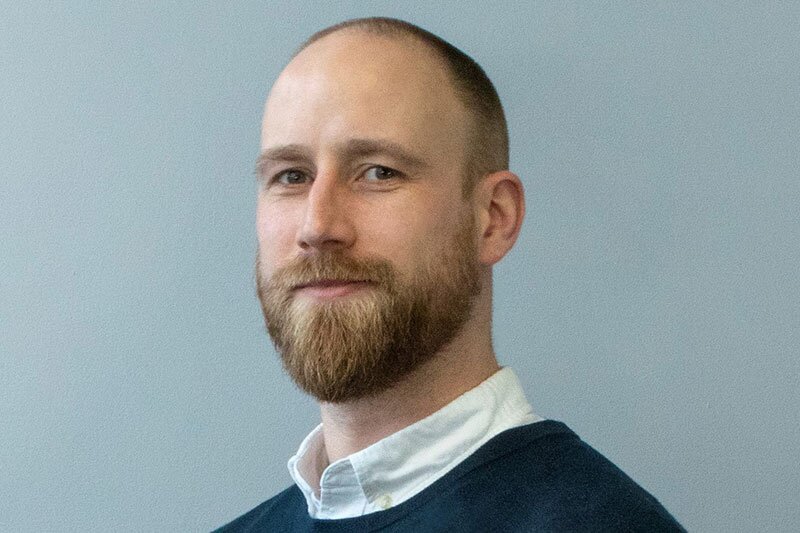 Guest Post: Travel marketing transparency is now more critical than ever
Authentic messages offering security and peace of mind are needed, says Force24 head of travel James Skellington
Authentic messages offering security and peace of mind are needed, says Force24 head of travel James Skellington
During one of the most challenging eras worldwide, every single sector has felt the impact of the global pandemic – and that's never been truer than in relation to the travel industry.
As flights became grounded, and airlines, leisure parks and destinations shut, millions of holidaymakers were either left temporarily stranded or continue to be placed on emergency routes home. Such a devastating effect has been felt throughout every continent.
And as the UK travel industry does everything it possibly can to prepare for a monumental recovery effort during lockdown, now would be an odd time to paint this moment as anything other than a 'tough time' for businesses across the nation.
However, amidst this challenging climate, people want transparency – they're craving information from travel firms that instantly answers a number of their questions. The volume of online queries concerning what a cancelled holiday means, detail about refunds and rescheduling, and how they can keep updated are currently off the scale.
But this is where brands can truly step up to the challenge – which may often feel like a monstrous task. However, it's about getting the messaging and timing right, and above all being honest. Because, let's face it, it's been well documented how dramatic the COVID-19 impact has been on the travel industry – there's no escaping that – so people will respect the near-impossible task that the industry has been presented with.
That being said, there will also be some wonderfully positive stories coming out of this terrible situation – displaying hopeful news about how workers and firms are going above and beyond to help their customers and colleagues navigate the devastation.
So, whilst there are challenges, opportunities are also in sight. However, this isn't the time for marketing to be 'boastful' or show how they're 'capitalising' on the Coronavirus outbreak. It's more about providing authentic, real-life and 'humanised' comms that offer security and peace of mind – especially for those around the world who fear that their loved ones are still being abandoned.
Utilising the tools to help portray the messages customers want to read
Overall, it's a critical moment for travel marketers to come to the fore – and their understanding of savvy technology will prove to be vital. Why? Because there are currently millions of people looking at flights, scrolling through websites and browsing social media platforms in their search for real-time, must-know updates.
And it's almost impossible to expect travel marketers to be able to deliver this detail manually.
Plugging in automation at a time when the whole world is online, requires speed, accuracy and up-to-the-minute information. Tailoring the messages will help the industry's professionals to ease the worries and concern for passengers, family members and future holidaymakers. And it'll also help to put a stop to a negative spiral that could leave a bad taste in the mouth because a brand has failed to communicate with its audience effectively.
Throughout all this, there hasn't actually been much of a change in what customers still want from their travel marketing. They still require a personalised experience that provides value, transparency and authentic comms. So, even if professionals can tailor and automate regular messages which outline exactly how and when consumers will receive their travel updates, this can offer real comfort for consumers.
It's better to tell people when an update is due rather than wait a week and not communicate at all. Having a helpful and humanised approach via automated email comms, for example, can drastically enhance a customer experience and continue to build brand reputation. It's vital that savvy professionals don't leave it up to a third party to do the talking for them.
There are opportunities for travel marketers during such challenges
On the other side of the coin, holidaymakers will also be searching for a bit of escapism away from Coronavirus-related news, to provide them with something positive to look forward to. This doesn't mean travel marketers should litter inboxes with countless holiday deals people can't yet enjoy, but there is absolutely an educational opportunity for brands to get closer to their customers and understand what they're looking for from their next holiday, once the world recovers from COVID-19.
In a way, this is another element that hasn't exactly changed for the travel marketing industry – professionals have often had to react swiftly to their audience's evolving needs and wants. So, for those still sending 'batch and blast' emails to the masses without catering to those changing interests and offering individualised content, any comms efforts are simply likely to be a turn off.
If the same message is loosely received by all irrespective of needs, interests or behaviours – the knock-on effect is a deterioration of trust. People start to feel that the travel brand is ultimately telling them what they think they should read, rather than spending time understanding what they want to consume.
That kind of reputational damage won't be forgotten – especially as loyalty is becoming scarcer than ever before.
By using smart tools – such as marketing automation – savvy marketers can still tailor their personalised messages so that they stand out from their competitors and put their customers first. Those able to achieve this will leave a positive and lasting impression, not to mention the very best chance of 'surviving' this global pandemic.