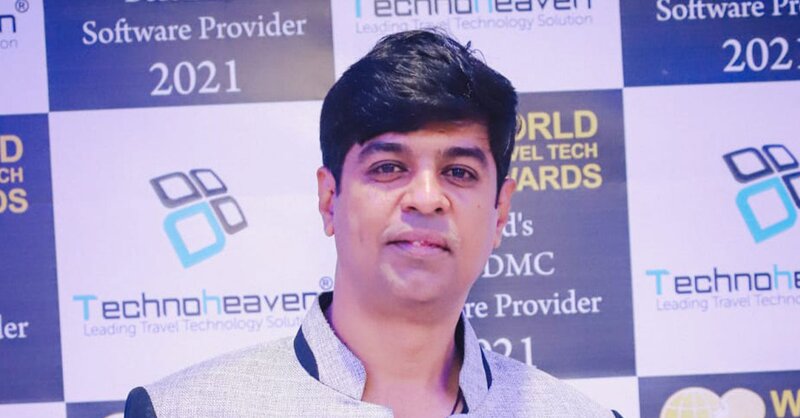 Guest Post: TMCs with the latest tech will thrive in the age of the new business traveller
Vinod Kelwani, chief executive of Technoheaven, says changes to corporate travel are a seismic shift for travel management companies
Every generation has been involved in a shift in the way we do our jobs.
Whether these changes were brought about by the introduction of computers, the rise of the internet or the mobile phone revolution, we all understand how they changed the way we work forever.
In much more recent times, remote working is the next big factor and we're moving on from the 9-to-5, office centric, five day working week.
Businesses are being reimagined, and how we do our jobs and how we run our companies is changing.
According to Morning Consult data, the percentage of frequent business travellers who say they'll never return to the road has ticked up from 39% in October 2021 to 42% in February 2022.
Back in 2020 Bill Gates sent shock waves through the travel industry by predicting that more than 50% of business travel and more than 30% of days worked in offices would go away permanently. That's hundreds of billions of dollars wiped off the global economy.
This latest shift is massive and when you add environmental issues and sustainable travel into the mix, as far as business travel is concerned you have the perfect storm.
On a positive note, face-to-face events are returning and in many cases this industry is pretty much back to how it was pre pandemic.
But beyond events, for many companies there is still very little business travel going on.
The challenge of course, is that Zoom, Teams and all the other video conferencing platforms are very much a part of our working operations and that trend is not going away any time soon.
Business travel is not going to disappear completely but there will be a slow recovery and the sector is going to look very different.
Trips that took a day travelling for a one hour meeting have all but gone and its unlikely that we'll ever see those return as large corporations scrutinise every travel expense.
The bleisure trip, combining business and leisure, has evolved and many parts of the travel sector are seeing the result of this.
Hotels and property rentals are experiencing significant increases in the number of days people are renting properties, sometimes for months at a time, with fast speed Wi-Fi an essential requirement.
Airlines too are looking at putting more routes in to small cities to serve people coming into the office two days a week.
The latest trend is being called 'return to base' travel. Employees based at company headquarters fly off to do business in other cities, only being called back to the office (or base) from time to time.
Bigger companies are also looking to buy hotels and own them and have their own corporate retreats.
So, the way we work and travel for business is changing but in many ways the processes and businesses that make the whole thing operate are not and by that I am referring to the infrastructure behind TMCs.
Travel managers will want their TMC to have access to their preferred or latest technology. Whether that's for travel and expense management, automation or data management.
The change to businesses travel now and in the future will be a seismic shift for TMCs. The ones that thrive will be those that have the very latest technology to manage the new business traveller.