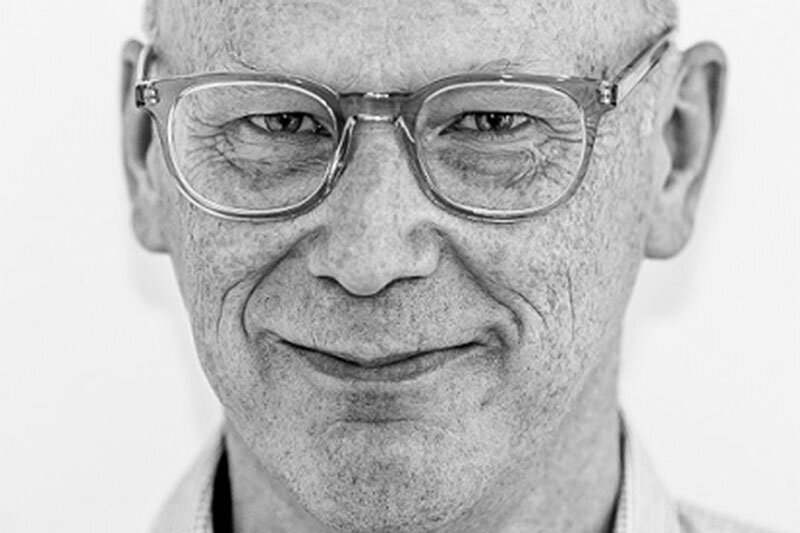 Guest Post: The new era of travel marketing
Deploy data and give your consumers a 'booking high', says fifty-five London managing director Richard Wheaton
Deploy data and give your consumers a 'booking high', says fifty-five London managing director Richard Wheaton
I was recently involved in conducting consumer research for a major travel company, seeking to understand the "customer journey" of the typical holiday booker. We interviewed people about every aspect of the holiday journey – from the initial urge to go somewhere "nice", through dreaming up big summer holiday ideas, agreeing a plan commensurate with their budget, all the way through the booking process, the physical experience of travel, being at the destination, and their return home. We, as marketers, were looking to identify and articulate the moment of the greatest pleasure and excitement that these holidaymakers experienced throughout the process.
The findings may not surprise people in the travel industry, because you see this phenomenon every day, but it was astounding to us: we had expected to hear that they experienced their greatest joy when they were on the flight, or on the beach, or on some cultural adventure. But the consistent message from our interviewees was that the highest "travel high" was at its peak at the moment that they made the booking – whether that meant saying "yes" to their high street travel agent, or pressing the buy button on their online booking site.
Once you have an insight like that, it can inform every aspect of your marketing thinking but most significantly, it told us that the travel buying process is an experience in and of itself. It is a mini-entertainment industry all on its own, with some businesses obviously more entertaining than others! And this is not just a story of the internet vs the high street, as some internet travel companies are a lot more successful than others, while some win for only a few years.
Changing consumer behaviour
We know there are fundamental shifts in the way that British families are behaving throughout the process of deciding every aspect of their holidays. And there is a list of digital newcomers – from tour operators to online travel agents – that are winning. Evidence of this are the significant revenue growth figures that companies such as Jet2 and Love Holidays have been posting for several years.
And why? These "digital first" travel players are unencumbered by legacy structures and brand "baggage" and can tailor their positioning for different audiences. If you just want to book a flight and hotel by the sand, you can do that… But if you want to tailor the activities for your family at the location or if you want to have every aspect of the trip taken care of by the holiday company, these digital travel companies have what you want. They put these differentiating factors upfront, knowing that the booker wants the best of both worlds – they want to feel like they are in control and have choices, whilst knowing that everything will be taken care of.
Data driven strategies
So, as the travel companies gear up for the big summer push for 2020, it will be interesting to see how they use consumer insights to grow their sales. In digital marketing, consumer insights are generated from data, and this is one of the big differentiators between brands "born" in the internet age compared to their legacy competitors.
Brands need to have an agile technology and data strategy that can evolve with consumer demand and embrace the ability of Cloud computing to analyse consumer signals in an instant and present a different range of options to the holidaymaker based on this. The data they get from their websites and apps is crucial to how these companies form their business strategy and compete in the marketplace.
The best example of this is the difference between what a data strategy can bring to serving existing customers and new customers. Travel companies with tens of thousands of returning customers have a rich potential source of insight into what persuades their customers to rebook and perhaps upgrade, and there are myriad tools to support test-and-learn programmes to improve performance.
Helping the existing customer to make their next booking should be a core competence of a travel company, with prompts and tools that are shaped by the successful paths of thousands of previous bookers. Customers should be surprised and delighted by the feeling that the travel company is anticipating their needs – whether you are offering an increased range of options, convenient upgrades or, if appropriate, an easy way for you to book to get exactly what you got last time. Many holiday buyers book their trip on precisely the same day every year – what does that tell you about how and when you might market to them?
Data science
Data science can help you dig into the millions of patterns of behaviour and build very robust algorithms to shepherd different profiles of customers to their next purchase. You're just making it easy for them – when you know precisely what 95% of your customers with a particular profile do in a given situation, the travel marketer's job is to make the next step seem like a great inspired idea, but to take any risk of doubt or delay out of the picture.
And for new customers, there needs to be a completely different approach, but using the same data-led thinking. What are the signals from their first touches on your site telling you about their intentions? Are they price-driven or activity-focused? Are they open or closed to different types of package? What type of family or couple profile do they fall into? If you can identify these factors quickly, and use tried and tested techniques to lead them into a buying funnel that overtly addresses their requirements, you can increase your conversion rates exponentially.
These tactics are driven by having a data-rich, insight-led conversion strategy. To help the consumer get that "high" of booking their perfect trip, the smart travel company needs to tailor its vast array of offers and options to fit the consumer's needs and close the deal. The alternative – which is to let customers and prospects do the work – runs the risk of letting them bounce from your site back out to their Google search page. Or from your shop back out to the high street, as happened to Thomas Cook.